Cinema Reloaded | be a film co-producer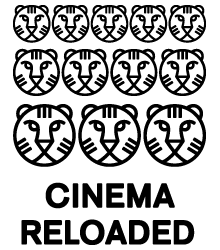 The International Film Festival Rotterdam launches an ambitious experiment in film-making in the digital era: Cinema Reloaded allows filmmakers to directly connect with film lovers in order to finance and distribute their projects through combined online crowd sourcing and crowd funding.
The participating directors are Alexis Dos Santos (UK/Argentina), Ho Yuhang (Malaysia) and Pipilotti Rist (Switzerland).
The first part of the
Cinema Reloaded
project is to seek finance for the three proposed films through the festival's loyal supporters and film lovers around the world in a crowd-funding plan coordinated through the dedicated web site
www.cinemareloaded.com
.
The films will begin shooting when a minimum level of finance is reached. Payments will take the form of "coins" to be invested in an individual project. Once production has begun, backers, called "co-producers", will be able to track their chosen project, talk to other investors and to interact with the film-maker. For the film-maker, this will be an opportunity to experiment with different ways to collaborate with audiences. The films will be premiered at the 2011 festival but will then be distributed online to various platforms.
Cinema Reloaded
will be accompanied by a year-long discussion and debate on the issues raised by the experiment, at the festival itself and online at the main festival website. The film-makers will also blog on the progress of their projects.
"Cinema Reloaded is a bold, practical experiment that aims to test some of the opportunities of this rapidly changing time for film," said Rotterdam director Rutger Wolfson, "This is not about finding the definitive business model but about trying to understand how the closer interaction between film-maker and audience, enabled by the internet, can benefit the whole of cinema."
Visit 
cinemareloaded.com
for more information, or to become a co-producer!