Christchurch, New Zealand | The Arts Centre Te Matatiki Toi Ora residence programme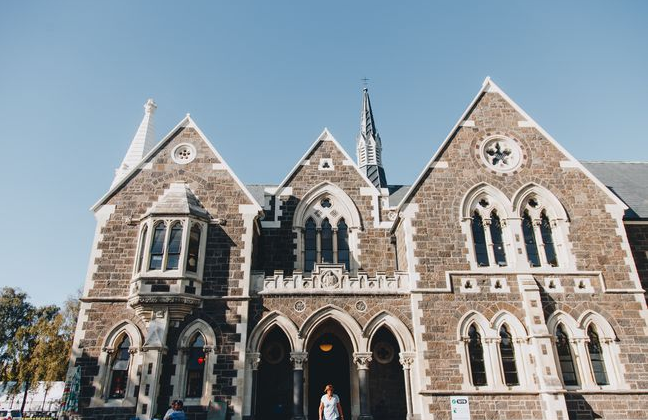 This residency programme supports creative professionals practicing in any creative media to work on a project for up to three months at The Arts Centre Te Matatiki Toi Ora in Ōtautahi Christchurch, Aotearoa New Zealand. It is open to people from New Zealand and around the world for a residency period of between 1 and 3 months.
Applications are invited from creative professionals from a broad range of practices such as visual arts and crafts, music, theatre, dance, film, writing, design, photography, and digital and sound art, fashion and gaming.
Engagement with the local community is an integral part of this residency programme and it is anticipated that the residency will culminate in an exhibition, performance, reading, workshops or some other such event that involves the community. It is also hoped that residents will be interested in collaborating with local practitioners.
The Arts Centre will provide:
publicity informing the local community of the residency
a fully furnished room with work desk and private bathroom in The Arts Centre's Creative Residence. Living spaces are shared with other residents.
access to Wi-Fi
a per diem of $85 NZD per day, paid weekly
Up to $1500 NZD towards travel costs to and from Christchurch, New Zealand.
links, contacts and advice in relation to the local arts and creative industries community
advice and support with orientation and realising projects onsite
Studio space may be provided depending on availability and requirements.
Deadline for applications: 31 March 2020
As The Arts Centre site comes back to life, we're creating a hub of creative entrepreneurs in central Christchurch that is undeniably 21st Century: capacity-building, content-rich and digitally enabled. With more than two-thirds of The Arts Centre Te Matatiki Toi Ora site now re-opened to the public, the future vision for the site is becoming a reality.
There are three pillars to The Arts Centre vision:
1. Kaitiakitanga – guardianship
Hold and develop The Arts Centre as a unique and outstanding cultural centre to promote, conserve and maintain the heritage integrity of The Arts Centre.
2. Whangai – nourish and foster
Foster, promote and facilitate interest and involvement in art, culture, creativity, the creative industries, and education.
3. He Tangata – for everyone
Engage in an open way with the community and be inclusive and connected.