Calling all innovative storytellers and surf auteurs!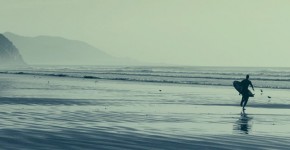 The Aotearoa Surf Film Festival is the first dedicated surf film festival competition in New Zealand to be held in March 2013. This 3 week festival will run in true kiwi fashion, taking a curated selection of surf feature films, documentaries and short films on a summer roadtrip to the small surf beaches and coastal towns celebrating the best of surf culture, surf cinema and our connection with the environment. The festival is now calling all innovative storytellers and surf auteurs! Surf film makers from around the world are encouraged to enter the festival.
Click here for submission details! 
Once the official film selection is made, the festival will make a final announcement on the towns, venues and films selected at the beginning of February.