Call for Papers | Conference of Association for Arts Management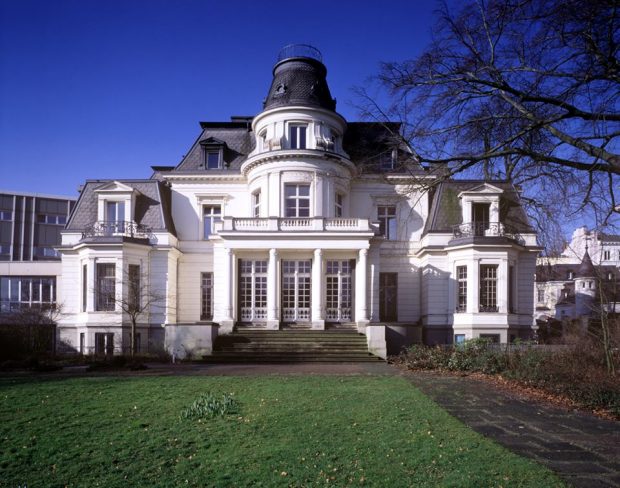 The
 Call for Papers
 of the 11. Annual Conference of the Association for Arts Management 
(Fachverband Kulturmanagement, Germany/Austria/Switzerland)
 is currently open
.
The conference will take place from 17 to 20 January 2018 at the 
University of Music and Theatre Hamburg
. It is organized by the 
Institute for Arts and Media Management (KMM)
.
The
Call for Papers
is currently open.
Individual presentations, proposals for panel discussions (90 minutes) as well as suggestions for workshops or other - experimental - formats are welcome for the conference.
For individual contributions (presentations), the proposals should consist of an abstract with max. 2,500 characters plus a brief biography. For workshops, panel discussions or other formats an abstract of max. 2,500 characters for the overall format as well as further abstracts on the individual contributions (if applicable) and short biographies of contributors should be submitted.
The conference is open for contributions in English and German.
Deadline: May 28, 2017.
Conference program


Cultural Leadership & Innovation


Utopias, Strategies and Challenges of Arts Management


The term "cultural leadership" has gained increasing attention in the discourses of cultural management and cultural policy, as well as in the curricula of international study programmes and higher education programmes. In many of these contexts, "cultural leadership" is presented as a force for innovation and transformation of organizations and societies.
The 11th Annual Conference of the Association for Arts Management (Fachverband Kulturmanagement for Germany, Austria & Switzerland) takes this observation as a starting point for an interdisciplinary, international gathering of researchers and practitioners in the field of arts management. The conference focusses on two different aspects, reflecting two different readings of the concept of "cultural leadership": Firstly, "cultural leadership" is often used as a (usually not clearly defined) term for management and leadership processes in cultural organizations in general. Secondly, the term can also refer more broadly to processes of cultural development and cultural exchange on a bigger social or even international scale, for example in the context of cultural diplomacy.
Read the full conference description in our Call for Papers
.
The program will be announced in autumn and will be available for download here.
Keynote Speakers: 
Prof. Dr. Andreas Reckwitz
,
Professor for Comparative Cultural Sociology, Europa-Universität Viadrina (Frankfurt / Oder)
, 
Amelie Deuflhard
,
Artistic Director Kampnagel (Hamburg),
more tba.
More information
here
.
Image: Hochschule für Musik und Theater Hamburg (HfMT)