Australia | Cottesloe Sculpture by the Sea 2013 | open call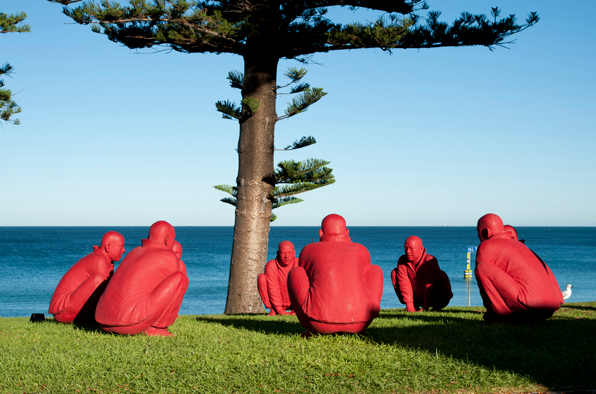 Artists are invited to submit entries for the 9th annual
Sculpture by the Sea
exhibition to be staged on Perth's stunning Cottesloe Beach in Australia from 8 – 25 March 2013.
Over 70 local, interstate and international artists will transform Perth's most popular beach into a stunning sculpture park overlooking the Indian Ocean with some of the most glorious sunsets of any major city in the world.
The event attracts over 250,000 visitors over 3 weeks. Strong sculpture sales are recorded and over 70 works by Australia and international artists are selected for exhibition.
See website for details of
prizes, subsidies and awards
and how to apply.
Deadine: 27 July 2012
Image:
Wang Shugang (China), meeting - 1 (2009),
bronze and red paint, 87h x 70w x 50d cm, Edition 3 of 3, SxS Cottesloe
2012. Photo Karen Castle.
See also the call for Aarhus Sculpture by the Sea in Denmark (deadline: 27 August 2012)