Asian Civilisations Museum Singapore | Research Fellowship Grant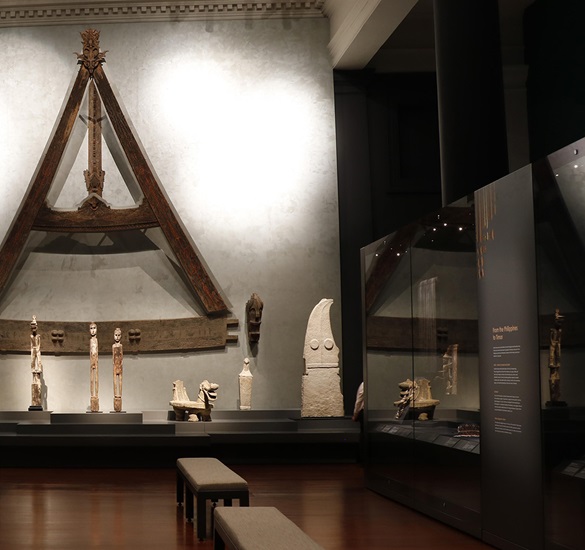 The Asian Civilisations Museum (ACM) in Singapore invites scholars to apply for fellowships on one of the following research areas:

1. Southeast Asian Islamic art
2. Maritime trade/Asian Export Art
3. Peranakan Art and Culture
4. Buddhist Art (preferably Tantric/Himalayan)
5. Asian fashion, textiles, or jewellery

The research fellowship supports in-depth original study and writing on specialised aspects of Asian culture. Applications will be screened by a committee of curators and scholars.

About the Asian Civilisations Museum
The Asian Civilisations Museum is the only museum in the region devoted to exploring the rich artistic heritage of Asia, especially the ancestral cultures of Singaporeans. Opened in 1997 and in its present building by the Singapore River since 2003, the museum traces its roots to the Raffles Museum, founded in the middle of 19th century. The ACM focuses on the many historical, archaeological, and artistic connections between the cultures of Asia, and between Asia and the world.

Singapore's history as a port city that brought people together from all over the world is used as a means of examining the cultures of Asia. Objects on display tell stories of the trade and the exchange of ideas that were the result of international commerce, as well as the flow of religions and faith through Asia.

The Asian Civilisations Museum also manages the Peranakan Museum (TPM), which explores the art and culture of Peranakan communities in Southeast Asia, and possesses one of the finest and most comprehensive collections of Peranakan objects. Galleries on three floors illustrate the cultural traditions and distinctive visual arts of Peranakans.
Applications close at 11:59pm SGT on 31 January 2020