Peranakan Museum, Singapore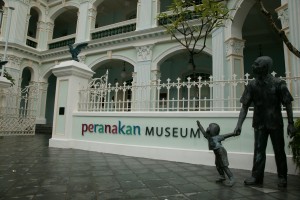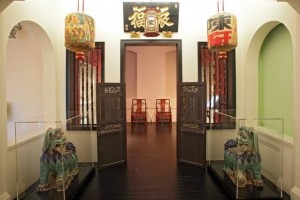 The Peranakan Museum explores the culture of Peranakan communities in Southeast Asia. Installed in the former Tao Nan Chinese School which was built in 1912, this intimate museum possesses one of the finest and most comprehensive collections of Peranakan objects.
Galleries on three floors illustrate the cultural traditions and the distinctive visual arts of the Peranakans. The Malay term 'Peranakan', meaning 'locally born', refers to the descendents of foreign traders from countries like
China
and
India
, who had settled in Southeast Asia and married the local women. The Peranakan Museum showcases the best of this vibrant culture, while providing an enjoyable and educational experience for all.  The museum is a component of the
Asian Civilisations Museum
, operating under the
Singapore
National Heritage Board.
ASEMUS is a portal for communication between TPM and other museums around the world. It provides an opportunity for TPM to work together with institutions that have the common goals of not just preserving, but sharing cultures and history with the public. This is also a platform for further education, research and future partnerships with other museums.
Collection :
Peranakan beadwork, embroidery,
textiles
, porcelain, furniture, silver and Peranakan family heirlooms