Aomori visual artist residency | Japan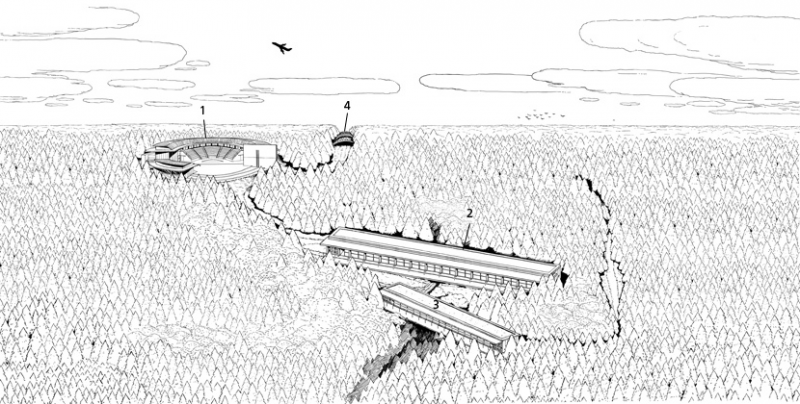 Aomori Contemporary Art Centre (ACAC) in Japan has a visual art residency in Autumn 2015 on the theme of 'Navigation and Trajectory'. Applications invited from individual contemporary artists worldwide.
The Aomori Contemporary Art Centre (ACAC), Aomori Public University invites to the facility artists who play an active part in the field of contemporary art. During the residency period, we hold an exhibition and various exchange programs to contribute to the creative life. Through creative activities, presentations, workshops, and lectures by the artist, the aim of the program is to help the audience gain a deeper understanding of art and to promote international exchange.
Therefore, on this AIR program, our aim is not only to support the artist whilst he creates his /her work, but also to use the program as a tool with which to educate the local audience about art. Through the encounters and the interaction between the artists and people in Aomori a new creative space will be born.
Residency period: September 10 - December 18
Application deadline: May 21 2015
Program Title: Navigation & Trajectory
Since 2002, the Aomori Contemporary Art Centre has held an annual autumn call for applications to its Artist in Residence (AIR) program, which explores a different theme each year. The theme and exhibition title for Autumn AIR 2015 is Navigation & Trajectory, in which we turn our focus to the past-future continuum behind human existence and art creation to examine its relationship with the contemporary state of art.
Number of Participating Artists
4 artists (of which 2 are Japanese artist)
Application Requirements
a) The artist should be working in the field of contemporary art (regardless of genre).
b) The artist should be independent, and capable of working and living on his or her own.
c) The artist should be able to produce and present artwork and to handle the dismantling and removal of that artwork, by him or herself within the designated period of time.
d) The artist should understand the purpose of his or her visit to ACAC, and be able to be present for more than 55 days of the residency period.
e) The artist should be able to lead a community life with the other artists on the program.
f) The artist should be able to communicate with local people, including joining in the exchange program activities, (talks, lectures, workshops, school visits etc) and should be prepared to take an active role in the educational art program.
g) The artist should be able to explain his or her artwork, and to give lectures or workshops in English or Japanese as part of the exchange program.
h) The artist should be in good health.
i) The artist should be able to speak and understand basic English daily conversation.
SEE website for all the details of grants, how to apply, residency commitment etc.