2020 Theatertreffen Blog - open call for young arts journalists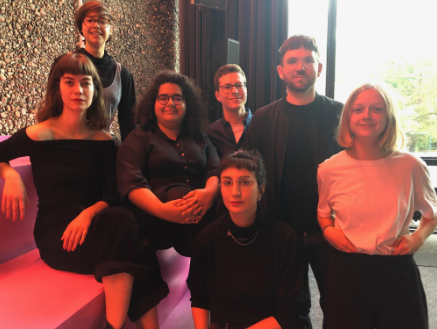 The 2020 Theatertreffen-Blog's Open Call is aimed at young arts journalists and authors with a passion for the theatre, who would like to attend and reflect the 2020 Theatertreffen in Berlin. Although texts may also be written and published in English, high-level German language skills are indispensable. Candidates from other fields of expertise, such as photography, video art and illustration, are also expressly invited to apply.
We are looking for a critical view at the festival's invited productions as well as its accompanying programme from a variety of perspectives – be they social, political or artistic.
The Theatertreffen-Blog has established itself as an independent digital brand within the media landscape. For more than ten years, it has accompanied the festival with a team of five to seven young arts journalists who provide swift and critical coverage. The bloggers are supported in their work by experienced mentors.
Applicants must be prepared for intensive work within the editorial team and their presence in Berlin for the entire duration of the Theatertreffen is a prerequisite. Although texts may also be written and published in English, high-level German language skills are indispensable to guarantee the organisational processes of the blog.
We welcome a wide range of takes on the festival and the productions presented there; therefore, we expressly invite representatives of marginalised perspectives to apply. The 2020 Theatertreffen-Blog's central concern is to strengthen individual capabilities, test innovative formats, develop journalistic writing and create access to the world of culture and the media for anti-racist, post-colonial or queer-feminist voices.
The 2020 Theatertreffen-Blog will take place from 1 to 17 May.
You can find detailed information on the open call and the application formalities of the 2020 Theatertreffen-Blog here: Theatertreffen-Blog: Open Call 2020 PDF, 166 KB
The grant includes:
travel expenses (in accordance with the German Travel Expenses Act)
theatre tickets
accommodation in a hotel incl. breakfast (except bloggers living in Berlin)
an expense allowance of 550 Euros
Deadline for applications: 2 February 2020
The Theatertreffen-Blog promotes emerging cultural critics, develops new journalistic formats for the internet, renders the festival's day-to-day events transparent and accessible to all and documents the many facets of today's theatre in word, image, text and sound as a multi-media archive.