from - to
22 Aug 2019 - 27 Aug 2019
WorldSkills Competition Kazan 2019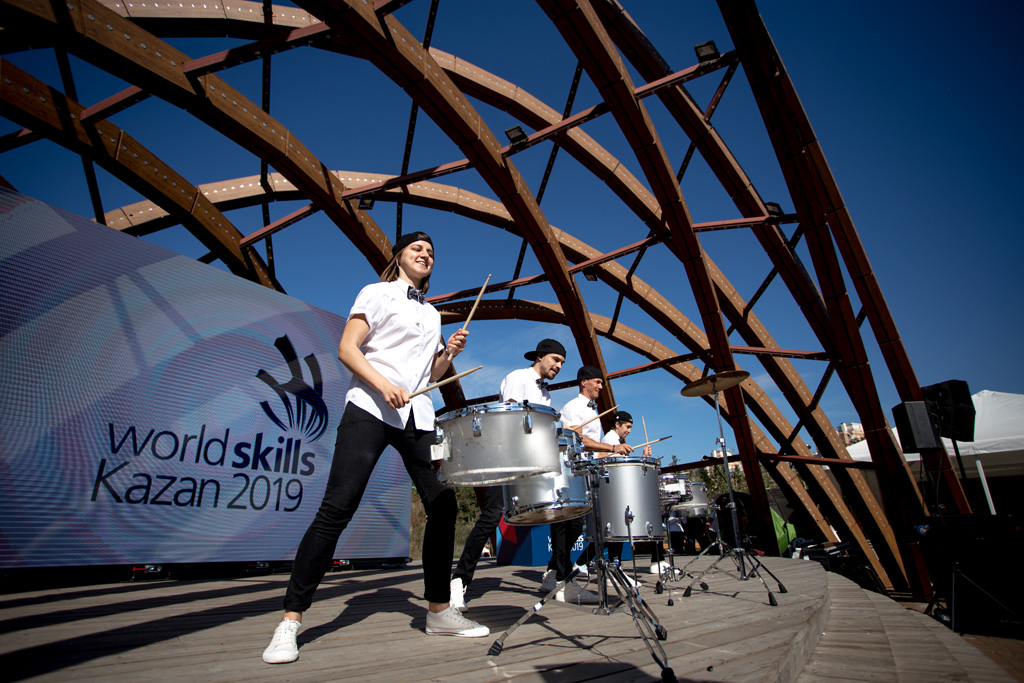 The 45th WorldSkills Competition will take place in Kazan, Tatarstan, Russian Federation from 22-27 August 2019 and brings together entrants from 63 countries and regions who will compete in 56 skills. The event is aimed at promoting professionalism, craft and vocational occupations. It attracts young people from around the world to compete in categories including Creative Arts and Fashion.
From 22 to 27 August 2019, over 1600 young people, from 60 countries, will champion their particular skills in some 56 disciplines to win a world title in Kazan, Russia.
Every two years WorldSkills hosts the world skills competition. At this event, young people from all corners of the globe gather together for the chance to win a prestigious medal in their chosen skill. There are competitions in 56 skills across a wide range of industries — from joinery to floristry; hairdressing to electronics; and autobody repair to bakery. The Competitors represent the best of their peers and are selected from skills competitions that are held in WorldSkills Member countries and regions.
One of the legacies of WorldSkills Competitions is the increased visibility of skilled professional education, as one of the tools of social and economic transformation.
The Competition also provides leaders in industry, government, and education with the opportunity to exchange information and best practices regarding industry and professional education. New ideas and processes inspire school-aged youth to dedicate themselves to technical and technological careers and build a better future.
Read about the entrants from Belgium travelling to Kazan in 2019.