from - to
29 May 2020 - 07 Jun 2020
We Are One: A Global Film Festival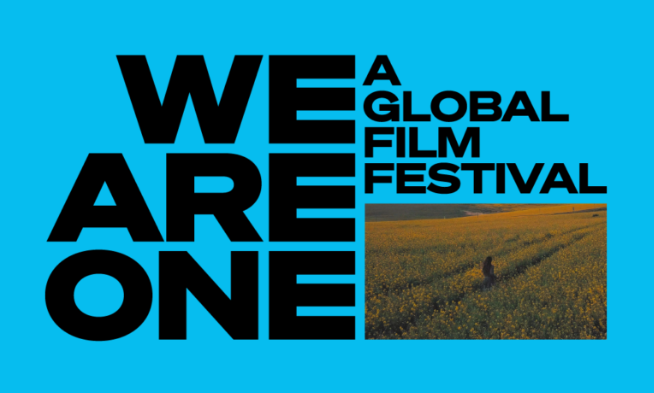 Save the dates! WE ARE ONE: A GLOBAL FILM FESTIVAL takes place 29 May - 7 June 2020. Tribeca Film Festival and YouTube join to lead 20 international film festivals, to present a global edition.
We Are One brings together global artists, storytellers and curators to provide relief and entertainment to people all over the world for free, at a time when they need it most.
Film festivals from around the world have joined to launch We Are One: A Global Film Festival, an unprecedented 10-day digital festival on YouTube beginning on May 29.
Available on YouTube, the festival will feature programming curated by the Annecy International Animation Film Festival, Berlin International Film Festival, BFI London Film Festival, Cannes Film Festival, Guadalajara International Film Festival, International Film Festival & Awards Macao (IFFAM), Jerusalem Film Festival, Mumbai Film Festival (MAMI), Karlovy Vary International Film Festival, Locarno Film Festival, Marrakech International Film Festival, New York Film Festival, San Sebastian International Film Festival, Sarajevo Film Festival, Sundance Film Festival, Sydney Film Festival, Tokyo International Film Festival, Toronto International Film Festival, Tribeca Film Festival, Venice Film Festival, and more, immersing audiences in stories from around the world and providing a voice for filmmakers on a global stage.
"From May 29, the Festival will be part of an unprecedented event: a global, digital and free film festival," Sydney Film Festival Director Nashen Moodley said. "The Festival is truly delighted to partner with these great festivals to celebrate our international community of storytellers and audiences.
Pierre Lescure, President of the Cannes Film Festival, and Thierry Frémaux, Cannes Film Festival General Delegate, said: "We are proud to join with our partner festivals to spotlight truly extraordinary films and talent, allowing audiences to experience both the nuances of storytelling from around the world and the artistic personalities of each festival."
We Are One: A Global Film Festival will run from May 29 to June 7 on YouTube.com/WeAreOne. Programming will be available for free, and will include films, shorts, documentaries, music, comedy, and conversations. A full schedule will be available closer to the festival start date.
Find out more at the official festival page.