War Horse in rehearsal for China debut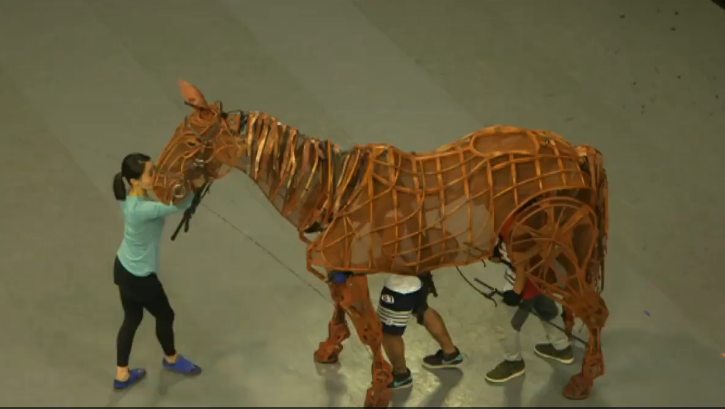 The UK National Theatre's epic production of
War Horse
has been seen by nearly six million people in theatres around the world but has now signed a collaboration agreement to take it to China. In other news, a major grant to the Royal Shakespeare Company has been announced to fund translation of theatrical works, aiming to boost cultural links between Britain and China.
The BBC reports that War Horse
rehearsals are underway
in Beijing where a team of 15 puppeteers have been recruited who are learning to work with the life-sized puppets.
Although the show will not open in China for another 13 months, the production is already in preparation. Rehearsals for the puppeteers began with two weeks at a local stables to gain an intuitive understanding of the movements and temperament of horses.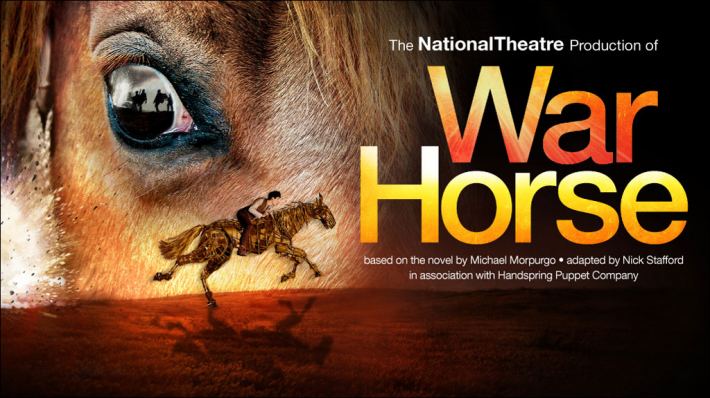 War Horse
is based on the celebrated novel by the Children's Laureate (2003-05) Michael Morpurgo. Actors, working with magnificent, life-sized puppets by the internationally renowned Handspring Puppet Company, lead us on a gripping journey through history.  The stage play is based on the children's novel by Michael Morpurgo. It tells the story of a horse, Joey, purchased by the army for service in World War One.
In separate news
, a £1.5m grant from the UK's Department for Culture Media and sport will fund translation of significant theatrical works in both the UK and China. Fourteen seminal Chinese plays will be translated into English and the full works of Shakespeare will be translated into Mandarin, as part of plans to boost business and cultural links between Britain and China. The
project will be led by the Royal Shakespeare Company
, which receives a further £300k for a tour to China.
Culture Secretary, Sajid Javid, said:
"This funding means Western and Eastern cultures can learn from and be enriched by one another and what better way than using the works of Shakespeare. The package marks a really important step for both China and the UK to grow a strong and progressive relationship."
A recent article for Guardian Culture Professionals Network '
Building a closer relationship between British and Chinese theatre
' looks at the potential and challenges for such projects.