from - to
13 Sep 2011 - 16 Sep 2011
UK | decibel Performing Arts Showcase | international connections delegates announced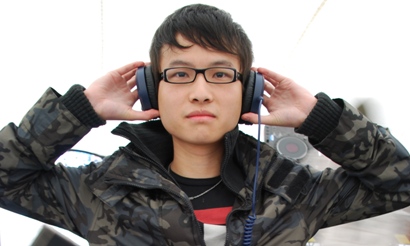 [caption id="attachment_11792" align="alignright" width="410" caption="Chinatown Arts Space"]
[/caption] Eight high profile arts professionals from six countries, including Australia, India, New Zealand and China, have been awarded bursaries for the 5th decibel Performing Arts Showcase in Manchester, UK in September 2011. The Visiting Arts
International Connections
bursaries programme will enable the selected experts to share their experience with UK-based arts professionals at Arts Council England's 5
th
decibel Performing Arts Showcase in Manchester from 13-16 September 2011. The arts professionals selected for International Connections are:
Sam Cook, Director of The Dreaming: International Indigenous Festival, Australia
Sasha Dees, independent curator and producer, Holland
Kath Duncan, multi-media producer and cultural commentator, Australia
Anjum Katyal, Editor, Art and the City, India
Monique Martin, Director of Family Programming, CityParks Foundation, USA
Leroy Franklin Moore Jr., Co-Founder of Sins Invalid, USA
Louise Tu'u, writer, director and producer, New Zealand
WANG Chong, Program Director of Beijing International Fringe Festival, China
At the decibel Performing Arts Showcase, International Connections participants will be able to share ideas with their UK peers and experience cutting-edge work from England's culturally rich performing arts scene. In return, Showcase artists and delegates can gain insights into international markets, make connections and find out about opportunities to present work outside of the UK. Nike Jonah, decibel Performing Arts Showcase Project Manager, Arts Council England, said: "International Connections encourages the sharing of best practice in the international performing arts, while at the same time enabling overseas professionals to see the excellent work being made by artists from diverse backgrounds in England."

Showcase provides UK and international arts professionals with the opportunity to preview innovative productions from 50 of England's most talented performing artists and companies. All the performances have been selected for their creative excellence and ability to appeal to national and international audiences. Delegate registration for the full four days of Showcase costs just £120 if booked before 30 June 2011 or £170 after. For the first time this year, 24 hour and day passes will be available at the cost of £55 each. Further information and delegate registration forms can be found on the website
www.decibelpas.com
.