from - to
02 Nov 2013 - 02 Nov 2013
UK China Arts Meeting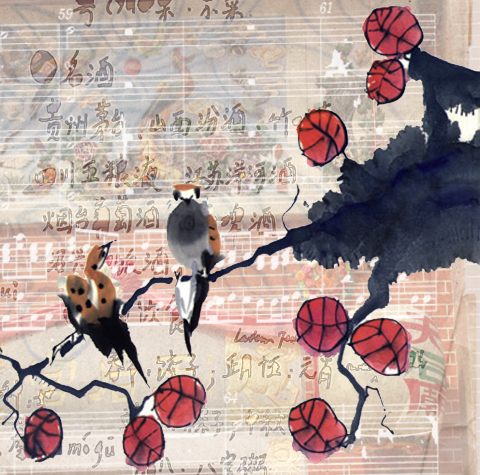 The first meeting bringing together those interested in understanding and developing UK China arts exchanges will take place on November 2nd at Peltz Gallery in Birkbeck College, University of London, with presentations by artists and arts organisers involved in UK-China exchanges.
Presentations
Dr Martin Welton will reflect upon ArtsCross and in particular upon a series of three residencies that took place in London, Taipei and Beijing, bringing together dancers, choreographers and scholars.
Gisele Edwards will talk about attending the finals of the China International Spring Festival Competition - an annual Eurovison-style contest ('Sinovision-') to present one of her original Asian Fusion songs. What followed was an extrordinary three week stay in Kunming, Yunnan that is captured in a documentary film, excerpts of which will be screened. She will go on to talk of subsequent musical projects involving Asian Fusion.
Richard Layzell will give an illustrated talk on how China has impacted on his practice. Richard Layzell is a London-based artist who works in installation, video and performance internationally. He pioneered a series of innovative artist residencies in industry, defining the role of the 'visionaire', and was based in one square mile of South Shanghai for the Square Mile project. 

Sarah Fisher will talk about some of the residency programmes that Chinese Arts Centre Manchester has undertaken bringing Chinese artists to the UK and also partnering with Chinese residency centres where British artists have done residencies.
Helen Couchman will be interviewed by Bill Aitchison about her 7-year stay in Beijing. Helen Couchman is a visual artist
who has exhibited widely, both in the United Kingdom and internationally, often producing new bodies of work during residencies. In 2006 Couchman accepted an invitation to work in China, a trip which culminated in a solo show, Gift
, at the Dashanzi International Art Festival (DIAF) in Beijing (2006). 
Booking is required and the meeting attendance fee is £14.
Image: FUXIAN cover | music by Gisele Edwards