Tropfest SEA and Viddsee.Com announce Online Screening Partnership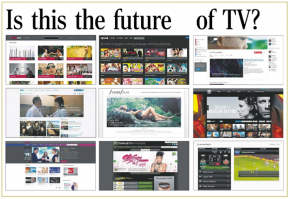 The online social viewing and sharing platform Viddsee will showcase finalist films from Tropfest South East Asia, the regional edition of the world's largest short film festival after its first public and live screening and judging on 25 January 2014.
Tropfest was established 21 years ago in a Sydney cafe to screen a short film made by John Polson, a filmmaker, producer, director, and Tropfest's founder. It has since become an international festival, fostering an worldwide audience for short film.
The Southeast Asian edition of the festival and competition will make its debut in Penang, Malaysia on 24 and 25 January 2014.
"We are honored to be partnered with a platform that aims to be the home of short films from Southeast Asia. We hope to leverage on Viddsee's appeal and reputation with filmmakers and film communities to increase competition entries ahead of our festival," says Tropfest SEA managing director Joe Sidek. "Post-festival, and at the online premiere of finalist films, we hope Tropfest SEA's showcase will enrich Viddsee's existing pool of content, narratives and perspectives from the region."
Viddsee is a targeted online video platform for short films from Southeast Asia that aims to grow the community of short film audiences
. The online social viewing and sharing platform is positioned as a micro-cinema of short films in the age of the social web, and as a targeted model of online distribution for short films. The founders Ho Jia Jian and Derek Tan are filmmaker-engineers who are passionate about art and technology.
Since its January 2013 launch, Viddsee has made 150 short films available for free viewing by partnering with filmmakers, film festivals and specific film-events for its curated film channels. Its past partners include the Singapore Short Film Awards, the National Museum of Singapore, and the ASEAN International Film Festival. All short films on Viddsee are also accessible on mobile web devices at
www.viddsee.com
"We are proud to be associated with Tropfest, which has a long provenance in short films. We believe in its brand values of promoting creativity and storytelling, and not just in promoting the showcase of short films, but also the production of films, especially from our region," says Viddsee co-founder Derek Tan. "We hope the inclusion of the Tropfest SEA 2014 finalist films will inspire our audiences to discover new content from their own countries, and to empower them to tell their own stories, too."
Tropfest SEA 2014 is open to citizens and residents of Southeast Asia. The winner receives a cash award of USD10,000 from Tropfest SEA and a five-day industry immersion trip in Los Angeles sponsored by the Motion Picture Association.
The submissions deadline for the ongoing competition is 28 October 2013.
The Tropfest Signature Item (TSI) for this year is "RICE", a competition requirement that ensures that all films are made specifically for Tropfest SEA.
For more information on Tropfest SEA 2014, visit
www.tropfest.com/sea/submit/faqs/
 to view finalist and winning films from other Tropfest editions, visit
www.youtube.com/tropfest
.