Hungry For Content | SE Asian Film Scene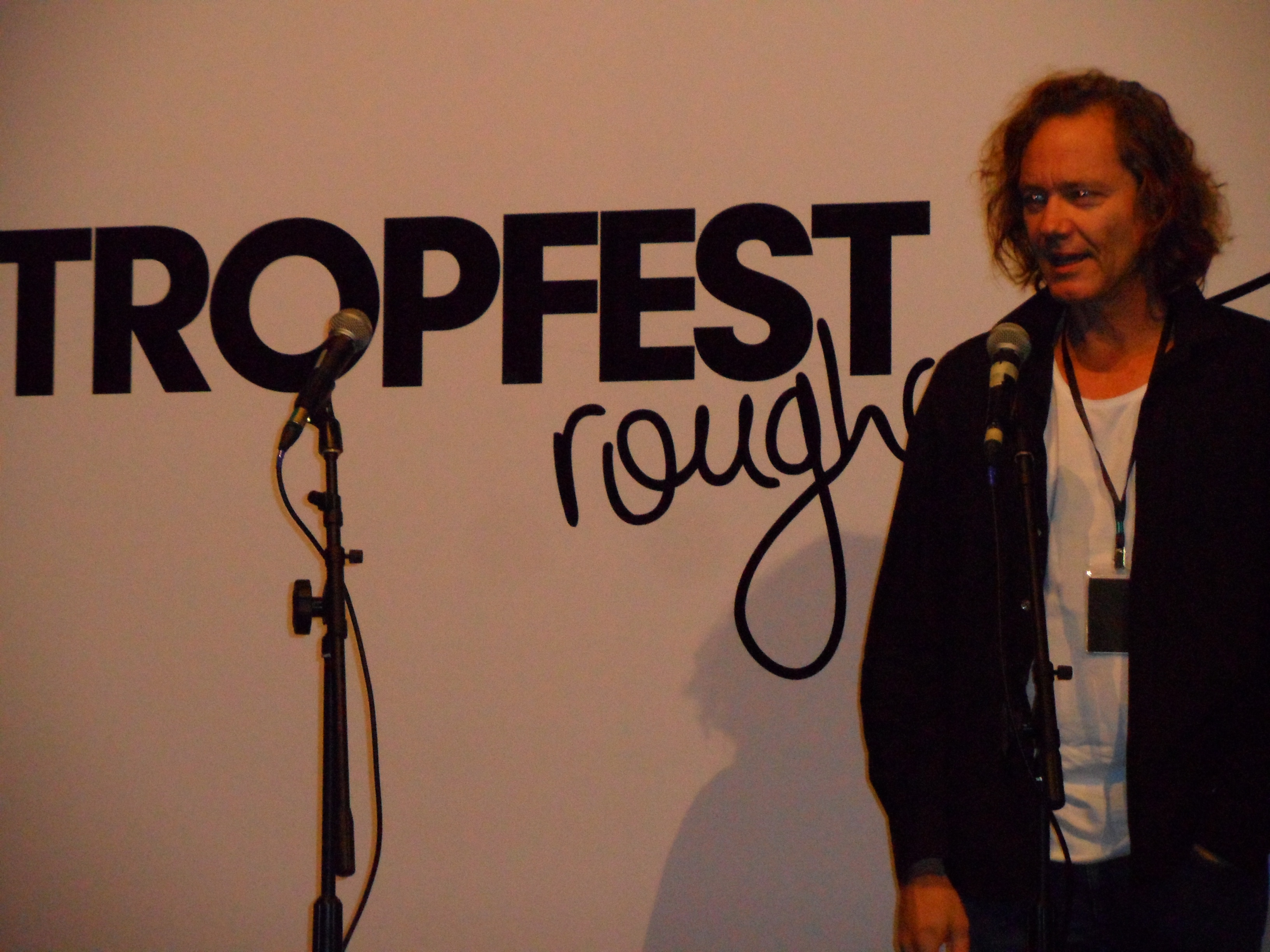 The recent Roughcut seminar at the Georgetown festival in Penang, radiated an inspirational sense of positivity and optimism.
Directors Banjong Pisanthanakun (Thailand), Azharr Rudin (Malaysia) and Sheron Dayoc (he Philippines) reiterated can-do stories of starting from zero knowledge of film to directing success.
Veteran cinematographer, Christopher Doyle, spun a siren song redolent of the Seafaring Rat in Wind in the Willows, to an audience of cinematic Ratties, of the magic and mysteries of a career drenched in alcohol, supersaturated colours and visual charisma in Hong Kong movies. Inspirational? You bet.
The SE Asian film scene  has a chimera-like quality, which runs from the film noir glamour of Hong Kong stalwarts like Chris Doyle's directing collaborator, Wong Kar Wai, to smartphone uploads from thirteen year olds...and everything in between.
 Some say that attempting to categorise SE Asian anything is a meaningless exercise. But in the same way that, say, Thai green curry has more in common with mee goreng or Singapore laksa, than it does with, say, saurkraut, quiche or mashed potatoes, there are regional commonalities. Compared with the moribund UK and European film scenes, and the stereotypes churned out by Hollywood, the SE Asian film scene radiates a can-do sense of excitement, and a belief that have cameraphone, can shoot!
There is a demand for region-specific film content, though opinions about the film scene in terms of markets, socio-economic environments, censorship, funding, government support, lack of infrastructure and distribution platforms, vary. Founders of the new short film platform, Viddsee, Ho Jia Jian, 25, from KL and Derek Tan, 28, from Singapore, developed the platform when they realised that their film Cashless was 'drowning in a sea of cat videos and Gangnam style parodies' on YouTube. 'Vimeo was geared more towards American and European content.
We wondered if other filmmakers in our part of the world faced the same issues and felt that a targeted content platform would make it easy to discover and enjoy SE Asian short films'.
'Thailand and the Philippines have a mature entertainment and film scene. In Malaysia and
Singapore it is definitely growing, with lower barriers to entry for filmmaking, and readily available and affordable tools to create.
More people are interested in watching, and making, films.' Six months on from launch and Viddsee has 75,000 unique users from nearly 100 countries.
Malaysian film maker, Saw Teong Hin, known for Puteri Gunung Ledang which premiered at the Venice Film Festival, is more measured. 'Lots of films are being made, but the Malaysian market is shrinking,' he observes. 'When a producer makes a hit, people try to follow the formula to make money...it's the law of diminishing returns. There's a lot of very safe, commercial film-making in Malaysia. First it was scary movies, then ghost films, then comedy ghost films, then action comedy. Everyone is trying to to the same thing.'
Saw questions the reality of any geographical saminess.
'SE Asia is not an entity. It's an artificial distinction of very diverse cultures
. In Indonesia you have commercial films and art films, perhaps due to market size and education. In Malaysia, it's 99% commercial, and if anyone is brave enough to try something different, they pay a high price.
'We're a young nation in a hurry, and filmmaking is much the same, with everyone jumping into it and making films...but is this good for films, lah? It can be quite cowboyish, especially in KL. You throw  a stone and hit a flimmaker...a lot of people are intrigued by the glamour of filmmaking.'
Joe Sidek, founder of the Georgetown Festival and hosting Tropfest SEA in Penang in October, has another take. 'SE Asians like Apichatpong Weerasethakul fromThailand, have found acclaim at Cannes. Film festivals, competitions and communities have gained traction in the region,' he says, citing the inaugural Southeast Asian Film Festival, in Singapore in 2011, which has since become an annual event.
Like Saw, Sidek links cultural and economic development. 'In comparison with other markets and countries,  SE Asia is an emerging market. There is a parallel between socio-economic development and the rise of content and narratives from emerging markets.
'The middle class  in SE Asia will increase from 95 million in 2010 to 145 million people in 2015.
Beneath the social stratification are rich layers of creative voices and narratives that reflect a society's capacity for change
,' he observes. 'The consumption and producers of mainstream culture in this region is still very Hollywood-centric, but there is the potential for growth.
'People make films because they want to tell a story. Young filmmakers aspire and look up to the more experienced generation of filmmakers and storytellers.' And, says Sidek, it's not just experienced and emerging filmmakers, who can contribute. 'The everyday person has a story to tell. And there's not much that will take to tell it,' he asserts. ' As we say in Tropfest, nothing is more important than an idea whose time has come.'
Pamela Nowicka is a journalist. filmmaker, blogger and author from London. She broke the story of female infanticide in India in the UK press, and went on to make the Palme d'Or winning documentary Let Her Die with the BBC. She is a self-shooting director of many other documentaries, including Climate Change? No Thanks! As an investigative journalist and columnist she has contributed to The Times, The Guardian, The Independent and many other UK publications on issues as diverse as the environment, social justice, tourism and climate change. Author of The No Nonsense Guide to Tourism, she has lived in India and SE Asia for over a decade.