from - to
19 Nov 2018 - 24 Nov 2018
Tours | The Reunification of The Two Koreas | France-Singapore co-production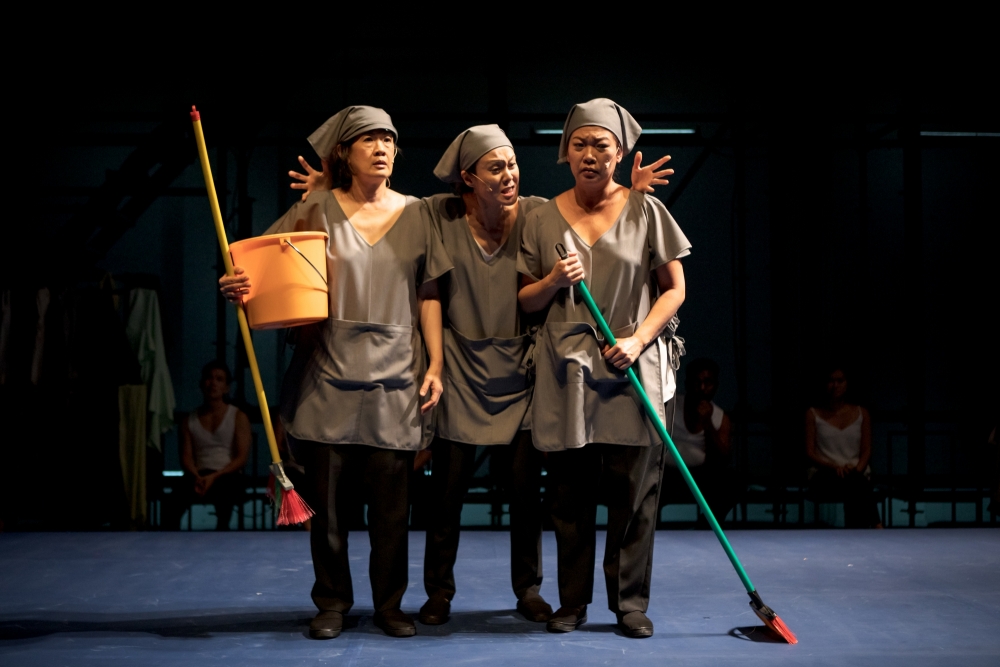 The Reunification Of The Two Koreas by Joël Pommerat travels from Singapore to Tours in France for performances 19-24 November. It is a co-production between Theatreworks Singapore and Centre Dramatique National de Tours. Performances are in English with French surtitles.
Tickets are also available for performances in Singapore (till 11 November)
The Reunification Of The Two Koreas is a patchwork of twenty short scenes revolving around an unuttered question: what are human relationships made of?

A woman wants a divorce because there was never any love between her and her husband, on her wedding day a bride discovers her fiancé had an affair with each of her four sisters, a mother is stunned when she learns her husband is happy with their son joining the army and risking his life at war, two best friends get into a savage fight because one of them recalls their first encounter, a prostitute bargains down her services to hook a client: what are those bonds that lead us to love, hate, help, betray, care, flee, fight, abuse or lie?

Each scene explores situations where a relationship is challenged, drawing us into a maze where appeased relations between humans seem as primal, desirable and quixotic as the reunification of the two Koreas.
Director: Jacques Vincey
Translator: Marc Goldberg
Performers: Cynthia Lee Macquarrie, Ebi Shankara, Janice Koh, Karen Tan, Pavan J Singh, Tan Shou Chen, Timothy Nga, Umi Kalthum Ismail and Zelda Tatiana Ng
More information: http://www.theatreworks.org.sg/international/reunification_koreas/index.html
Image: © crispi photography