Slovenian artists pink invasion of Korea and Europe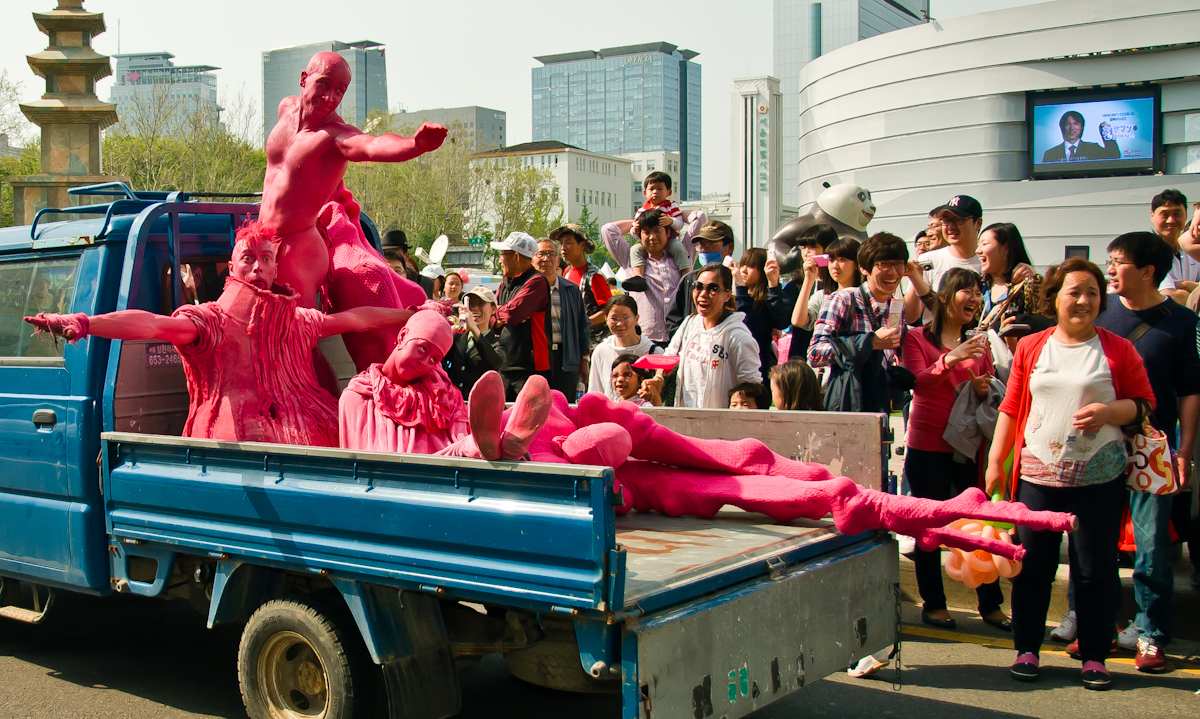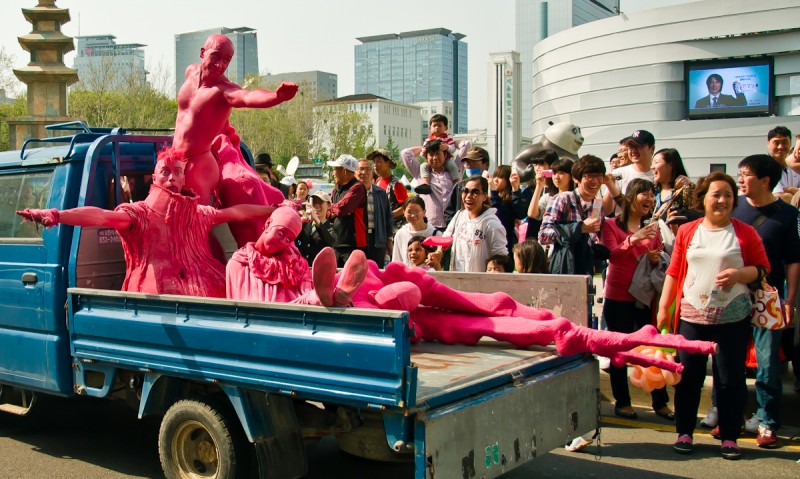 Visual theatre group Ljud from Slovenia wowed audiences in Korea's Hi-Seoul Festival in May 2011 and are touring theatre festivals in cities and small towns in Europe this summer - check out what happens when a troupe of pink aliens invade public and personal space and shake up the place with their special blend of love and anarchy.
http://www.youtube.com/watch?v=XY7WiO6FWWw&feature=player_detailpage
After the tour to Seoul, Ljud have been performing in Russia, Norway, Spain, Slovenia, Scotland, Austria, Poland, Germany, Sweden, Denmark. Still to come in 2011 - the pink virus arrives in Malmo, Sweden (25-26 August),
Amersfoort
, Netherlands (27-28 August) and
Ghent
, Belgium (3-4 September).
Ljud hope to return to
Korea
and are actively seeking contacts with street theatre and other festival events in
Japan
and other parts of
Asia
for 2012.