from - to
31 May 2023 - 10 Aug 2023
Slovenia | Textile Art Biennial BIEN 2023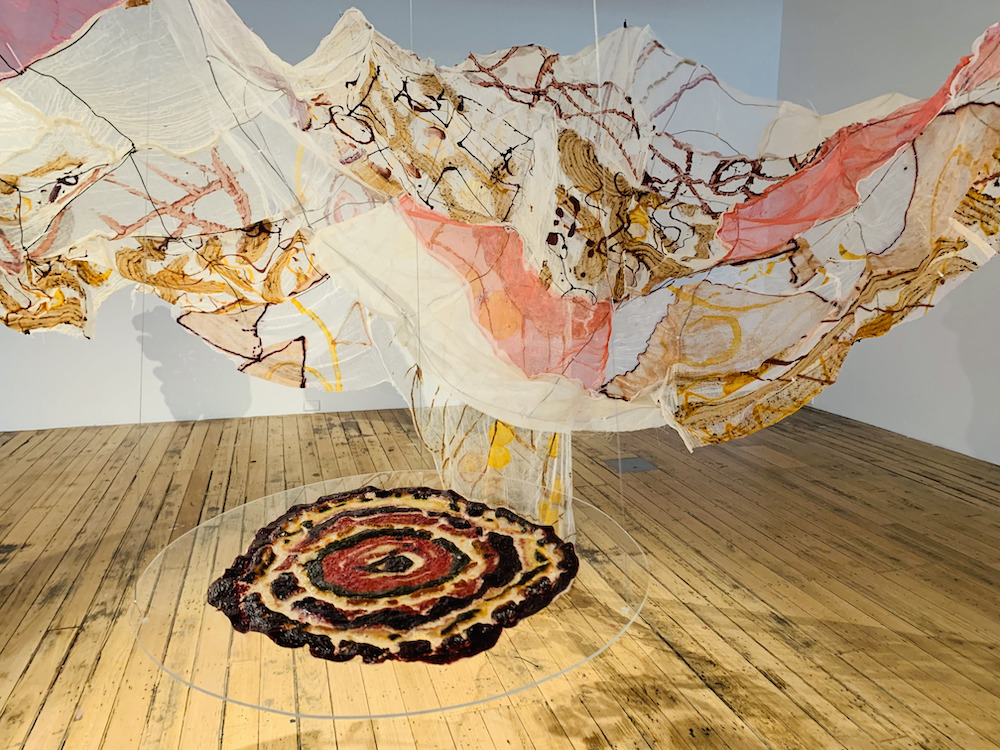 From 31 May to 10 August 2023 four Slovenian cities (Kranj, Škofja Loka, Jesenice, and Nova Gorica) will host the Textile Art Biennial BIEN 2023. The art exhibition, with accompanying programme, centres around the topic of the sun as portrayed through textile and environmental art.
BIEN presents more than 100 artists, collectives, student productions and participants at BIEN symposium. The biennial exhibitions can be both an inspiration and a warning. Its art projects explore the dangers brought on by the growing environmental and climate crisis, while also emphasising the pleasant qualities of warmth, growth, and enabling emanating from our brightest star. Growth and degrowth, the ultimate consequences of our ambivalent relationship with the sun, are at the forefront of the exhibition projects and the organised programme of workshops, talks, and events.
There is a Special Focus: Zagreb, in which BIEN explores textile art of the Croatian capital. Zagreb has become a vibrant centre of textile art. The textile section of ULUPUH (Croatian Association of Visual Artists) is presented at BIEN, as well as students from the Textile Technology Faculty in Zagreb. There is also a Nordic Focus at Škofja Loka.
BIEN was initiated by the Carnica Institute from Kranj and it is jointly organised by Faculty of Natural Sciences and Engineering University of Ljubljana, Faculty of Design, as well as numerous partners. Among others, this year's BIEN has joined forces with the Oloop Collective that is preparing the programme BIEN Connect, a series of workshops and a round table on the social significance of textile communities.
Take a look at the full BIEN 2023 programme.
Image: Nnenna Okore, Bien 2023.