from - to
26 May 2021 - 18 Aug 2021
Slovenia | BIEN 2021 - international textile art biennial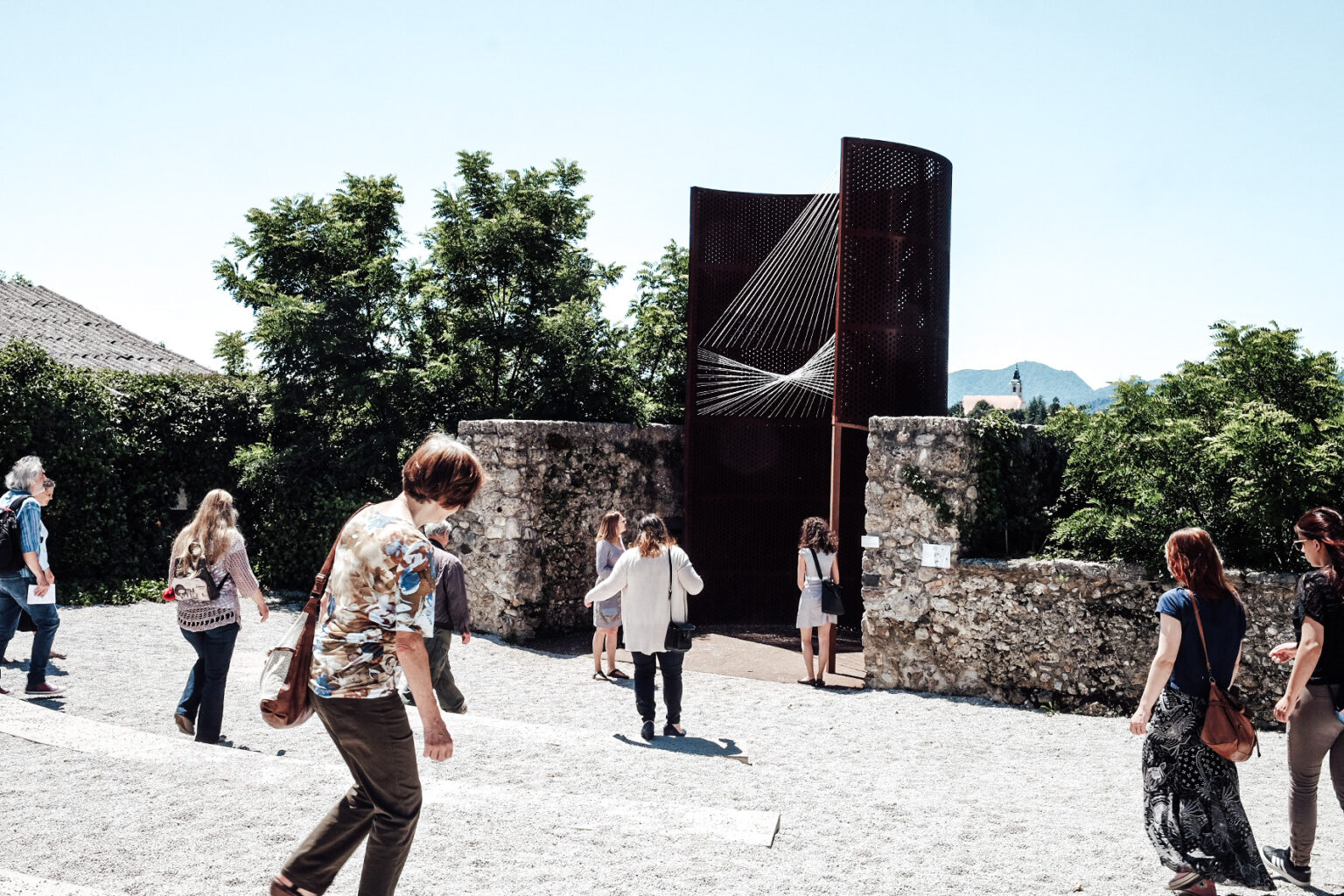 BIEN 2021 - Textile Art Biennial takes place in Kranj, Radovljica, Škofja Loka / Slovenia, 26 May - 14 August 2021, presenting works by over 70 artists, collectives and student projects.
Over 70 artists, collectives and student projects will present themselves at the BIEN 2021 Biennial of Textile Art, which will take place in Kranj from 26 May to 14 August, with accompanying exhibitions in Škofja Loka and Radovljica. In addition to the main exhibition programme, the biennial invites you to visit online artist talks and a symposium on textile heritage and sustainable approaches, as well as workshops and walks. Guided tours of exhibitions of textiles, interior design, video and interdisciplinary projects are exchanging in the biennial programme by sound walks along the Sava.
Water, water bodies, especially rivers, and natural heritage are one of the thematic clusters of the biennial. In the artworks we observe the free flows of water, its falls and force, the reflections and movements it triggers. Protected flora and fauna, the Sava and Kokra, memories and stories of people living along rivers and streams also find their place in the exhibition.
Urban fabric, squares, streets and bridges, birthplaces and places where we create meanings represent another thematic cluster. The works look for inspiration in their memories of certain places, and a special place at the biennial is given to Kranj and its architectural features, such as the Kranj underground tunnels, which became the inspiration for a series of lights.
The thematic cluster Suffocation awaits us with masks, limitations and a new normality with a selection of a video programme that will take visitors into the world of imaginary beings. The masks are confronted in a humorous way by the Icelandic artist Ýrúrarí, who we will also get to know through a live broadcast of the online artist talk. The programme of online artist talks will also feature one of the most recognizable Dutch contemporary artists, Rob Scholte, and Canadian textile and visual artist Tina Struthers. With her works at the biennial, Polish artist Dominika Krogulska-Czekalska draws attention to abuses of women's rights and the LGBTQ + community, creating works that are textile banners in response to Polish protests.