from - to
22 Nov 2019 - 22 Mar 2020
Singapore Biennale 2019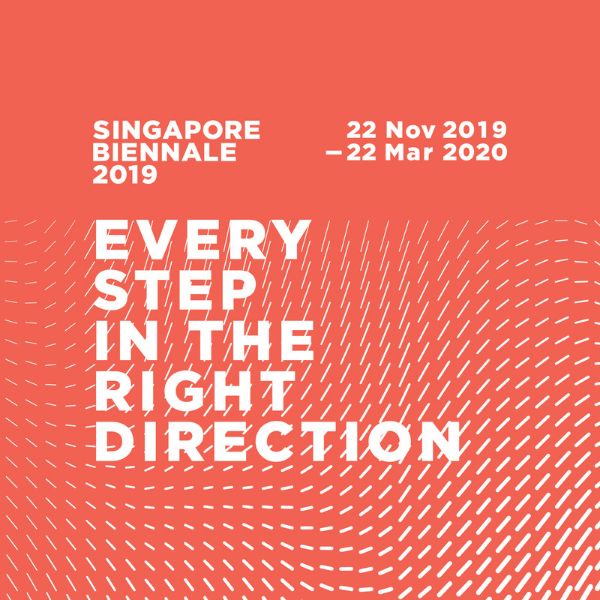 Singapore Biennale returns for its sixth edition, fron 22 Nov 2019 - 22 March 2020, with over 70 artists and art collectives from around the world. Titled Every Step in the Right Direction, the international contemporary art exhibition invites participation through the act of artistic exploration, drawing on the importance of making choices and taking steps to consider current conditions and the human endeavour for change.
The works in the Biennale converse with the site in which they are located. The place of their presentation becomes a central part of the making of their form and the response of their audience. Singapore Biennale artworks can be viewed in 11 venues across Singapore, such as Asian Civilisations Museum, de Suantio Gallery at Singapore Management University, Gillman Barracks, LASALLE College of the Arts, National Gallery Singapore, and Singapore Art Museum (hoarding).
Artistic Director Patrick Flores talks about the biennale here
It may be said that the world is troubled. To sense such a state of flux is to begin to face it. What is the possibility of art, the artist, and the audience in light of this trouble? What is the responsibility of the artwork, its making, and its experience in the prospects of future action? Every effort to change the world for the better matters. The Singapore Biennale 2019 puts its faith squarely in the potential of art (and its understanding) to rework the world, expressed in the Biennale title: Every Step in the Right Direction.
Take a look at artists and programme