Rod Fisher announced as 2021 ENCATC Fellowship Award Laureate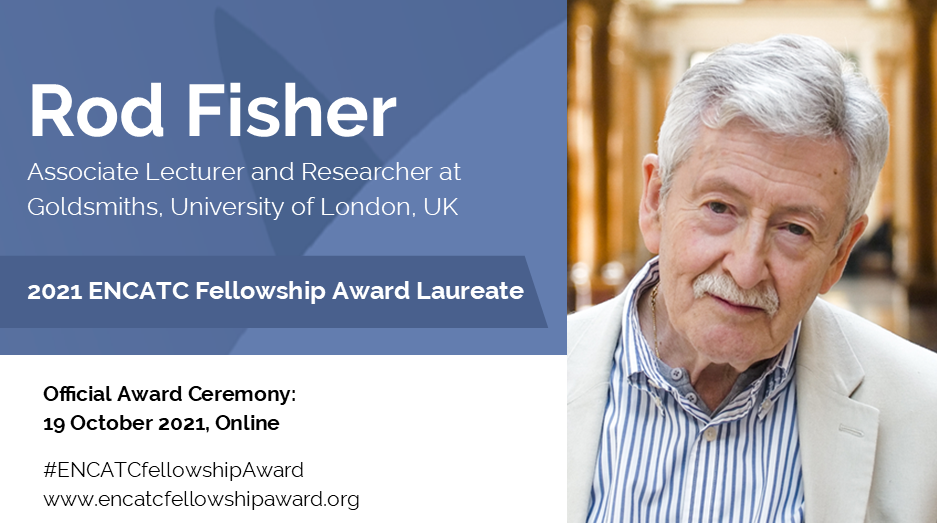 ENCATC, the leading European network on cultural management and policy, has announced the laureate of the 2021 ENCATC Fellowship Award is Rod Fisher whose lifetime dedication to innovation, research, publishing and teaching have deeply influenced the field of cultural management and policy.
The official online Ceremony will be taking place on 19 October during the 2021 ENCATC Digital Congress "Artists in the spotlight! In search of new agendas for education and research in the cultural management and policy field" (19-22 October).
A global gathering of academics, researchers, cultural operators, artists, and policy makers will partake in this celebratory and inspiring occasion on the opening day of the Congress. This bi-annual Award is the only international public recognition and award of its kind bestowed for developing and maintaining an innovative yet consistent approach and commitment to positive change and remarkable and visionary leadership, creativity, and results in education, research, policy, and advocacy in the cultural management and policy fields.
The Fellowship Award is in line with ENCATC's mission, its multidisciplinary approach, values (sustainability, resilience, engagement, tolerance and dialogue, interaction and participation, and lifelong learning) and principles (inclusion, promotion of values and ethics in education and research, European and international networking and cooperation, and cross pollination).