from - to
07 Jul 2016 - 10 Jul 2016
Paris | Japan Expo

Japan Expo
is a huge creative industries showcase, exhibition, trade event and artistic festival held at Paris-Nord Villepinte Exhibition Centre from 7-10 July 2016. The 2016 Guest of Honour is Manga. Japan Expo is THE place to be for all fans of Japan and its culture, from manga to martial arts, from video games to folk culture, from J-music to traditional music: a must event for all those interested in Japan culture and endless discoveries for novices. And only 30 minutes away from Paris! The exhibition includes Japanese traditional arts, manga, anime, cosplay, music, video games, film, martial arts, fashion and design, children's events, book presentations, workshops, delicious Japanese food and much more....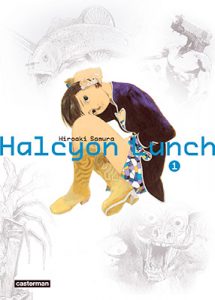 Japan Expo welcomes dozens famous artists:
mangaka
, animators, chara-designers, illustrators, video game creators, producers, musicians, singers, composers…: many of them take the trip all the way from Japan to attend the festival. Don't miss the chance to meet talented artists and learn more about them. Japan Expo is the perfect place to try new things! Workshops and initiation classes are set up to teach you the basics of drawing, modeling, cosplay-making, or traditional activities such as
ikebana
,
origami
or calligraphy. Japan Expo is also and above all a huge playground: a place where games are everywhere for the attendees, on stage and on booths. Dozens associations come and propose activities and games, make you win prizes and entertain you. Take a look at the
review (in French) in Le Monde
of the best of the most recent Manga books published on the occasion of Japan Expo.