from - to
30 Nov 2012 - 05 Dec 2012
Nordic Films in London!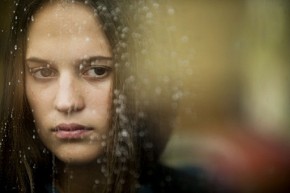 The 1st Nordic Film Festival
will take place in London from 30th November to 5th December, 2012. Nordic Film Festival brings together a broad mix of independent films from Denmark, Finland, Iceland, Norway and Sweden, celebrating the best in Nordic film making past and present. Nordic cinema is thriving, with its vibrant independent film making scene and long-standing traditions of internationally recognized talent. Nordic Film Festival will be the only festival of its kind in the UK, offering a dedicated context through which to celebrate Nordic cinema with the aim of producing a truly creative, exciting and enjoyable festival.
NORDIC FILM FESTIVAL: 2012 PROGRAMME
Fri 30 Nov, 6.15pm - Opening Gala Screening + party, Cine lumiere LOVE IS ALL YOU NEED I Susanne Bier, Denmark 2012, 112 mins Sat 1 Dec, 2pm - Riverside Studios FESTEN I Thomas Vinterberg, Denmark/Sweden 1998, 105 mins, cert 15 Sat 1 Dec, 5.15pm - Riverside Studios HELSINKI FOREVER I Peter von Bagh, Finland 2008, 74 mins, London Premiere Sat 1 Dec, 7pm - Riverside Studios BEYOND I Pernilla August, Sweden/Finland 2010, 99 mins Sat 1 Dec, 11.30pm - Midnight Screening, Prince Charles Cinema TROLL HUNTER I Andre Ovredal, Norway 2010, 103 mins, cert 15 Sun 2 Dec, 6.45pm - Riverside Studios JAR CITY I Baltasar Kormakur, Iceland/Germany/Denmark 2006, 91 mins, cert 15 Sun 2 Dec, 8.45pm - Riverside Studios OSLO, AUGUST 31ST I Joachim Trier, Norway 2011, 96 mins, cert 15 Mon 3 Dec, 6.45pm - Riverside Studios OLAFUR ELIASSON: SPACE IS PROCESS I Jacob Jorgensen/Henrik Lundo, Denmark 2010, 76 mins, UK Premiere Mon 3 Dec, 8pm - Cine lumiere BABETTE'S FEAST I Gabriel Axel, Denmark 1987, 103 mins, cert U, Special Preview Mon 3 Dec, 8.30pm - Riverside Studios THE PUNK SYNDROME I Jukka Karkkainen/Jani-Petteri Passi, Finland 2012, 85 mins, London Premiere Wed 5 Dec, 7pm - Closing Gala Screening + party, Riverside Studios PURE I Lisa Langseth, Sweden 2010, 97 mins, UK Premiere