New UNESCO World Heritage Sustainable Tourism Toolkit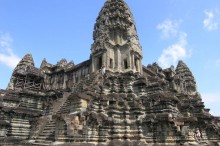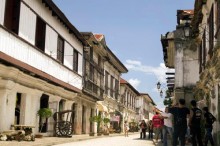 In the context of its
World Heritage and Sustainable Development Programme
, UNESCO's World Heritage Centre has recently presented a set of easily accessible 'How To' guides which together make up the
World Heritage Sustainable Tourism Toolkit
. The guides focus in particular on
best practice approaches to sustainable economic development through tourism
. The first of their kind, the 'How To' resources
offer direction and guidance to managers of World Heritage tourism destinations and other stakeholders to help identify the most suitable solutions
for circumstances in their local environments and aid in developing general know-how for the management of each destination. The 'How To' guides bring best practice knowledge to the full World Heritage community, so that
site managers, tourism professionals, conservation professionals, and communities around the world understand the possibilities of sustainable tourism and what key issues have already been achieved
. These resources should be a valuable asset to site managers in particular, who often lack the tools and know-how to effectively manage and maximise tourism benefits, while minimising its negative impacts. The UNESCO World Heritage Sustainable Tourism Toolkit is structured as a step-by-step process for site managers, as follows:
Guides 1-4 establish the basic foundations for sustainable tourism
Guides 5-10 are tailored to more specific issues, which will have greater relevance at some sites than at others
The goal is
to stimulate local solutions in communities through capacity-building in best practice
. With the immense scale and variation of World Heritage Properties around the globe, coupled with scarce human and financial resources, this is now more important than ever. Site managers and other stakeholders in the tourism sector must have access to these types of innovative sustainability tools in order to develop and formulate their own successful results. The driving ethic for the UNESCO World Heritage Sustainable Tourism Toolkit is to
explain critically important ideas for sustainable tourism in World Heritage sites in a clear and concise manner, conveying the key knowledge and processes in a reading time of under 20 minutes per idea
. Authors' goal is to make implementing the ideas of sustainable tourism easier to understand and put into practice for all parties involved. The
visually-attractive toolkit is available in English and French. It is complemented with an online library of resources.
Several examples from World Heritage sites in Asia and Europe are presented throughout the toolkit and accompanying resources. The
UNESCO World Heritage Sustainable Tourism Toolkit
is available at
http://unescost.cc.demo.faelix.net/
Pictures
: Angkor (Cambodia) and the Historic Town of Vigan (the Philippines) are two of the examples presented in the Toolkit.