from - to
29 Dec 2014 - 17 Jan 2015
Viet Nam Field School | Sustainable Heritage Development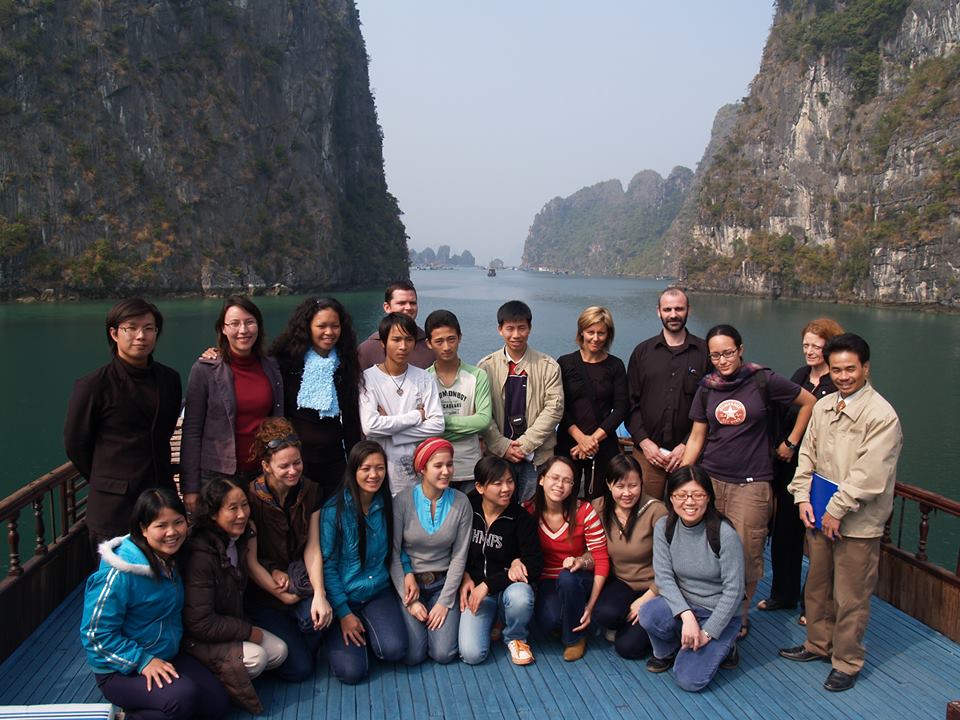 The International Institute for the Inclusive Museum international Field School on Sustainable Heritage Development will be held in Viet Nam 29 December - 17 January. Limited places - apply now. The Field School addresses how World Heritage sites, museums, cultural agencies, art institutions and heritage tourism can play a role in the transformation of local culture and economy.
Places are limited
and potential participants should
APPLY NOW!!
There are
18 places
available to be filled with full registration by the
1st of October 2014.
A total of
8 places
have been allocated in the first round of offers to applicants from 5 different countries. The next due date for expressions of interest is
Monday 22 September
. The aim is to include participants from several countries to create an immersion learning environment as an international cross cultural exchange program The Field School addresses how World Heritage sites, museums, cultural agencies, art institutions and heritage tourism can play a role in the transformation of local culture and economy. It profiles as to how international legal conventions for heritage protection and safeguarding cultural diversity, governance structures, and local area planning intersect within integrated and interdisciplinary cultural management. It provides a critical introduction to cultural mapping, gender and youth issues in community engagement, poverty alleviation, Millennium Development Goals, South South Cooperation and the future Sustainable Development Goals in the UN post-2015 Development Agenda. The Field School provides first-hand experience to graduate students, researchers and professionals, as capacity building for locating culture in sustainable development in a rapidly globalising world. Arts, culture and heritage places and environmental resources of all kinds are examined in the context of the four pillars of cultural, economic, environmental and social sustainability. The focus is on real-life examples and documented case studies in Vietnam. Partners in the development of the case studies include UNDP, UNESCO, ICOM, NORAD, SIDA, AUSAID, Rockefeller and Ford Foundations. Sustainable Heritage Development programming is the main focus of the International Institute for the Inclusive Museum. This Field School is offered as a professional development program to those involved in archaeology, anthropology, planning, postcolonial studies, sustainable development and cultural heritage law. The Field School is the only study/professional development program of its kind offered in Vietnam with the support of the local, provincial and national institutions and their respective authorities. It also addresses conflicts between conservation and development, negotiations with stakeholders and business models for sustainable development. Download
further information