New bilateral artist-in-residency programme between France and Singapore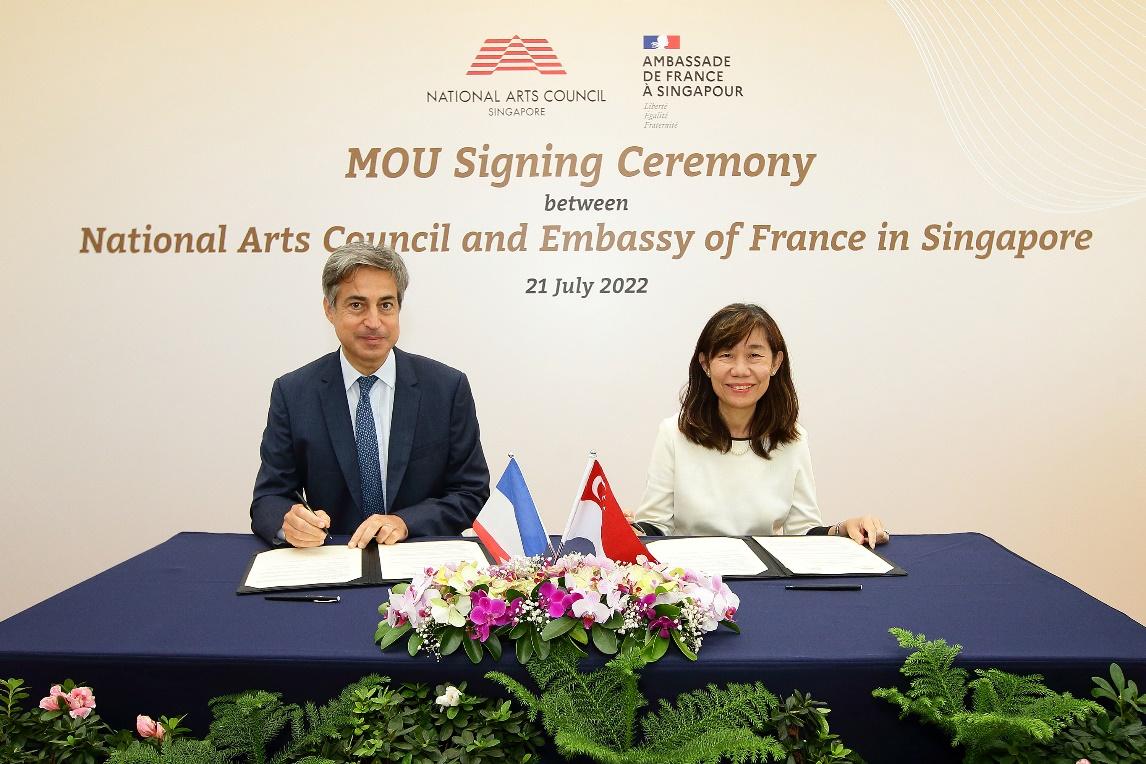 The Embassy of France in Singapore and the National Arts Council, Singapore (NAC) signed a Memorandum of Understanding (MOU) to support the creation of a bilateral Artist-in-Residency Programme by arts and culture institutions over the next five years, in the fields of visual, literary and performing arts.
Under the MOU, arts organisations in France and Singapore that offer residency programmes will have the opportunity to receive support to welcome artists and arts professionals from both countries to conduct research and/or create artworks, for periods of at least six weeks and up to six months, in both countries.
As the ambassador of France to Singapore Marc Abensour said, "The bilateral artist-in-residency programme between France and Singapore will, without a doubt, contribute to developing co-creations, co-curations and co-productions and to deepening the cultural dialogue between our two countries."
France and Singapore have enjoyed a deep cultural relationship since 2009 with the signing of the first Agreement on Cultural Cooperation by both Governments. In 2019, the Cooperation Agreement between Singapore and France on Enhancing Cultural Cooperation was signed, further underscoring both countries' shared commitment to develop and sustain cultural and artistic partnerships in the arts and heritage sectors.
Since then, cultural institutions and arts practitioners of Singapore and France have worked closely together on exchanges, exhibitions and other events such as the Singapour en France – le Festival in 2015 and various editions of the vOilah! France Singapore Festival.
Read more here