Makko | Online Publishing Platform for Indonesian Comic Books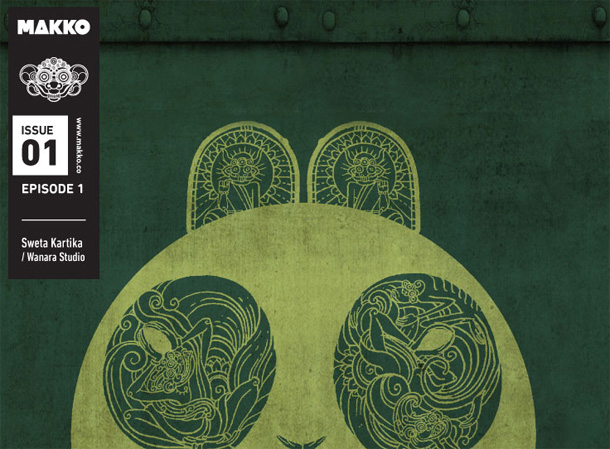 MAKKO
is a new online publishing platform and webzine that brings fresh opportunities for Indonesian comic book authors and creators.
Launched in May 2011, the website operates in a print publishing manner in which the submitted content is selected by a team of editors led by Uwi Mathovani. Individuals can sign up free of charge and start submitting their own content for review.
The site currently has 8 series with new episodes added to each of them periodically. The stories can be read in the Indonesian language by website members.
The comic book industry is experiencing a new wave of popularity  in Indonesia since early 2000 but it is still dominated by Japanese mangas and foreign comic books. Amidst the competition, the local comic scene in Yogyakarta has managed to grow in popularity through individuals and collectives who have been distributing comic books by photocopying and scanning their work.
Expensive print production and distribution has made it difficult for the Indonesian comic industry to survive financially. With those issues in mind, MAKKO offers an alternative by cutting such costs and by relying on advertising revenue on their website. It also plans to sell products relating to published online content and launch a mobile application in the near future.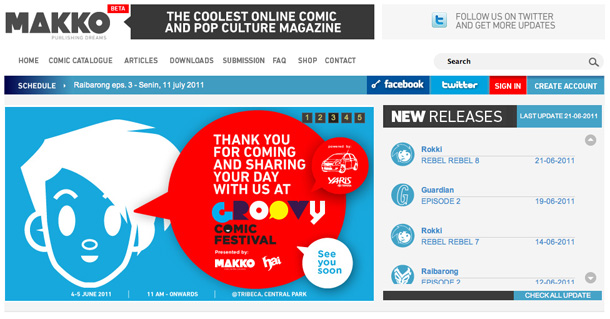 Source: Indonesia Kreatif
Images courtesy of Makko.co and Wahara Studio