Latvia-India Cultural Cooperation Program signed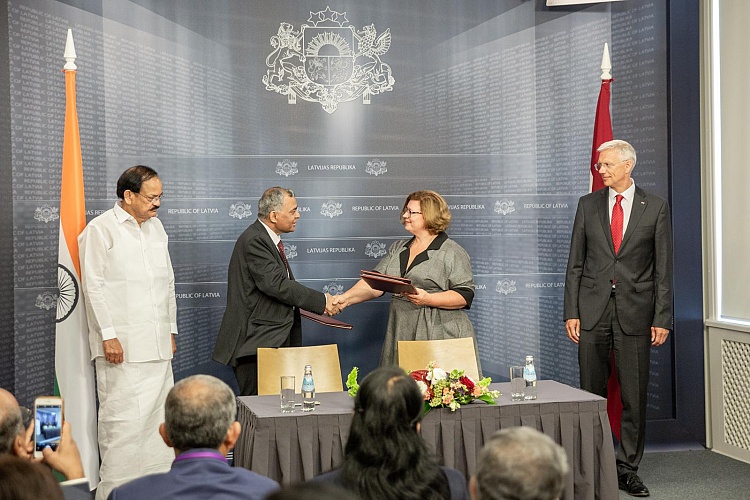 On Tuesday, August 20, a cultural cooperation program between Latvia and India was signed in Riga. On the Latvian side, the co-operation program was signed by the State Secretary of the Ministry of Culture (KM) Dace Wilson, and on the Indian side by the Secretary of the Ministry of Foreign Affairs Gitesh Sarma.
The cultural program of the two countries was signed during the visit of Hon'ble M. Venkaiah Naidu, Vice President of India, to Latvia.
The Latvian-Indian Cooperation Program covers cooperation between the two countries in music and dance, cultural heritage, cinema, museums, and libraries and archives. The cooperation program also includes the exchange of art exhibitions and the translation of literary works of popular writers and poets from both countries.
During the signing of the cooperation program, Wilson pointed out the potential to be used to increase Latvia's visibility in India, citing both cinema and music, where there is close cooperation between professionals in both countries.
Latvia-India bilateral dialogue is active; it is characterized by a high level of exchange of visits, close cooperation with international organizations, exchange of students, cultural and artistic events, and an expanding legal base.