Kwan Sheunchi wins inaugural Hugo Boss Asia Art Prize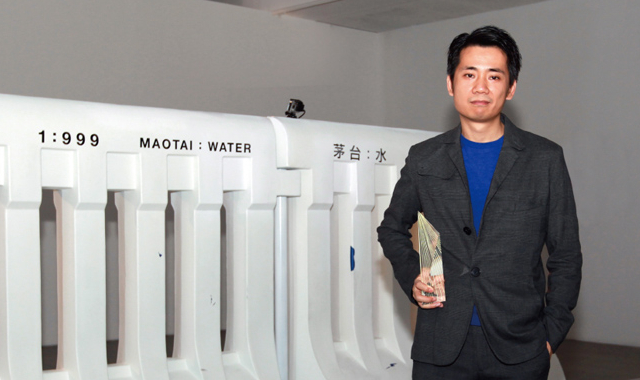 The
Rockbund Art Museum
(RAM) in Shanghai has announced Kwan Sheungchi from Hong Kong as the winner of the inaugural
Hugo Boss Asia Art Prize
, worth 300,000 RMB ($49,000). 
For the first edition of the prize, artists under 35 years old from mainland China, Taiwan, Hong Kong, and Macau were eligible.
The winner was chosen by
a 14 member jury
chaired by RAM director
Larys Frogier
. Artists' full bodies of work were evaluated in awarding the prize.
Kwan is the most overtly political of the nominated artists, making him a surprising, brave choice for the award. His works on show at RAM include subversive how-to videos demonstrating how to cook pepper spray and how to make a suicide exit bag.
The full list of shortlisted artists is:
Birdhead
(Shanghai),
Hsu Chiawei
(Taichung),
Hu Xiangqian
(Beijing),
Kwan Sheungchi
(Hong Kong),
Lee Kit
(Hong Kong),
Li Liao
(Shenzhen), and
Li Wei
(Beijing).
About the Hugo Boss Asia Art Prize:
This major new prize for contemporary art in Asia
was announced in June.
The 300,000RMB prize will be awarded every two years to an emerging contemporary artist from the region. An exhibition of work by the finalists will also be held at RAM, Shanghai during which the prize winner will be announced. The exhibition will be supported by an education and research program including public symposia involving art critics, curators, researchers and artists from the region.
Source: BlouinArtInfo
Image: Kwan Sheungchi with his "Water Barrier (Maotai-water, 1:999)", a riot barrier filled with 999 parts water to one part Maotai, a brand of white liquor favored by Chinese Communist Party members.