from - to
15 Jul 2011 - 16 Jul 2011
Kolkata | Young Curators Hub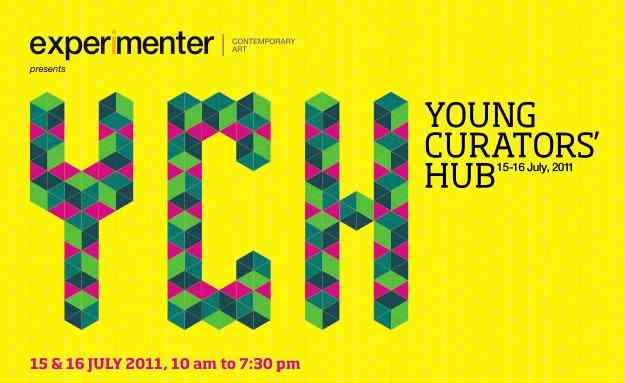 Experimenter is proud to present the Young Curators Hub, a platform where ten curators with a focus on South Asian contemporary art and an acclaimed Swiss curator come together to present, discuss, and debate the most contemporary thought behind curating exhibitions in today's context.
Venue: Experimenter, Kolkata, India Date: 15th & 16th July (10.30-7pm) Attendance to this event is by registration only. For more information or to register email admin@experimenter.in For more information: see
Experimenter Kolkata on Facebook
See also:
Experimenter
Experimenter, run by the husband and wife team of Prateek & Priyanka Raja, is a young gallery in Calcutta which  launched its program in April 2009. The genesis of Experimenter lay in the urge to exhibit challenging work of artists who are constantly pushing the boundaries of their practice. Experimenter is housed in a 1930's heritage building in Kolkata, India. The sunken courtyard of the original building has been retained reflecting the characteristics of the old structure. A central feature of the space, it is used by artists for large installations, performances and talks. With an ambitious multidisciplinary approach and a challenging program, Experimenter has mounted shows ranging from participative, interactive installations to live projects that transform everyday to shows that question the very nature of the times we live in.