from - to
12 Dec 2018 - 29 Mar 2019
Kochi-Muziris Biennale 2018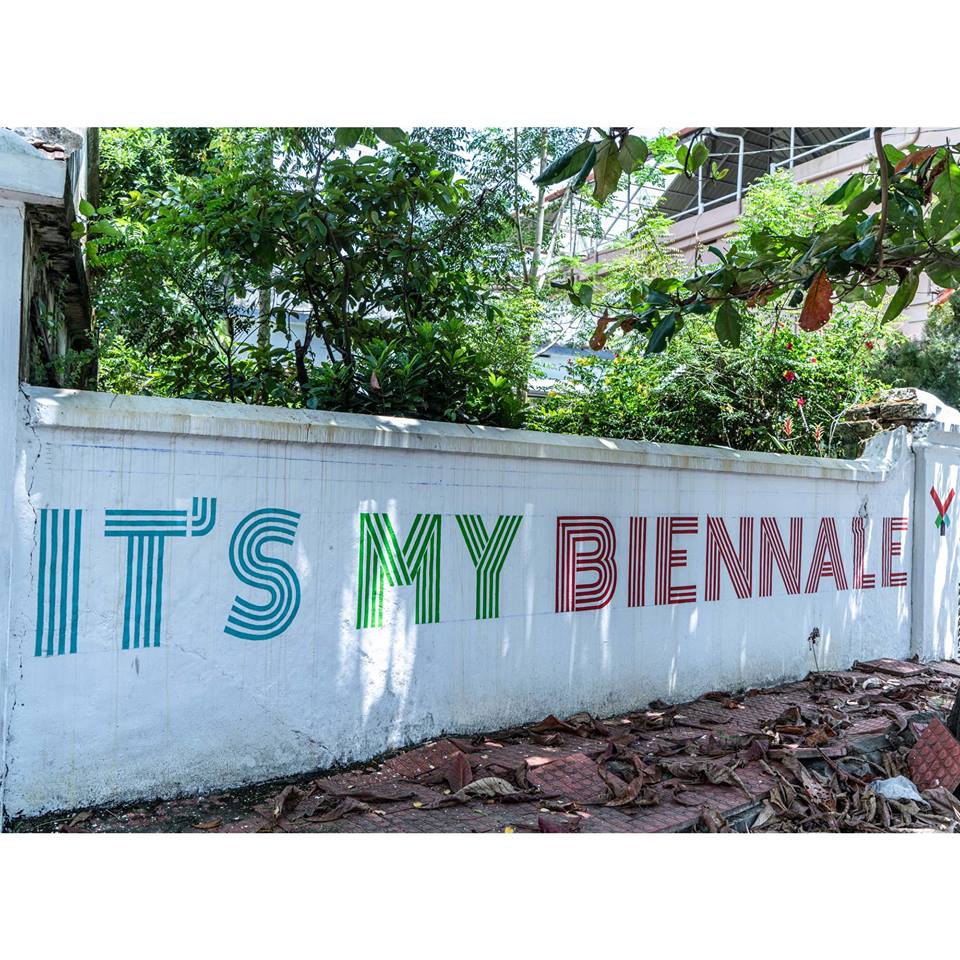 The 4th edition of the Kochi-Muziris Biennale opens in Kochi, Kerala, India on 12th December 2018 and runs to 29th March 2019. The fourth edition of the Kochi-Muziris Biennale is curated by eminent Indian artist Anita Dube. Participating artists are from India, Austria, Thailand, Netherlands, Poland, Denmark, Indonesia, Viet Nam, Malaysia, Switzerland, China and beyond...
The Kochi-Muziris Biennale seeks to invoke the latent cosmopolitan spirit of the modern metropolis of Kochi and its mythical past, Muziris, and create a platform that will introduce contemporary international visual art theory and practice to India, showcase and debate new Indian and international aesthetics and art experiences and enable a dialogue among artists, curators, and the public.
The Kochi-Muziris Biennale seeks to create a new language of cosmopolitanism and modernity that is rooted in the lived and living experience of this old trading port, which, for more than six centuries, has been a crucible of numerous communal identities. Kochi is among the few cities in India where pre-colonial traditions of cultural pluralism continue to flourish.
As part of her research and curatorial process, the artistic director Anita Dube visited a total of 29 countries where she was hosted by a wide array of arts institutions and independent supporters of the Biennale.
Participating Artists
Aernout Mik (Netherlands), Akram Zaatari (Lebanon), Annu Palakunnathu Matthew (India/US), Araya Rasdjarmrearnsook (Thailand), B.V. Suresh (India), Barthélémy Toguo (Cameroon), EB Itso (Denmark), Goshka Macuga (Poland), Guerrilla Girls (USA), Heri Dono (Indonesia), Ines Doujak + John Barker (Austria + UK), Jitish Kallat (India), Jun Nguyen-Hatsushiba (Vietnam), Madhvi Parekh (India), Marlene Dumas (Netherlands), Nilima Sheikh (India), Pangrok Sulap (Malaysia), PR Satheesh (India), Prabhakar Pachpute (India),Rana Hamadeh (Lebanon), Rina Banerjee (India), Santu Mofokeng (South Africa), Shilpa Gupta (India), Shirin Neshat (Iran), Shubigi Rao (India), Song Dong (China), Sue Williamson (South Africa), Sunil Gupta + Charan Singh(India), Tania Bruguera (Cuba), Thomas Hirschhorn (Switzerland), VALIE EXPORT (Austria), Vipin Dhanurdharan (India), Vivian Caccuri (Brazil), Walid Raad (Lebanon), William Kentridge (South Africa)