Jobs at the Asia-Europe Foundation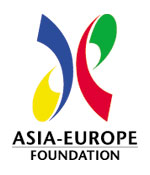 ASEF's Cultural Exchange Department seeks to engage one project executive and one project officer for immediate start.
ASEF's Cultural Exchange Department undertakes innovative programmes in cultural cooperation, sustaining various mechanisms for dialogue, the exchange of ideas, as well as sharing of information and best practices in the field of arts and culture. Programmes in this area allow peers from diverse backgrounds to explore creativity, art and artistic practices in different contexts, such as using the internet as a tool for co-operation and   participating in workshops, seminars and conferences.
The two announcements are also available on the
"Careers" section of ASEF website
Deadline for submission of application is 1 April 2010
More info:
http://www.asef.org