from - to
09 Dec 2011 - 11 Dec 2011
Guangzhou Design Week 2011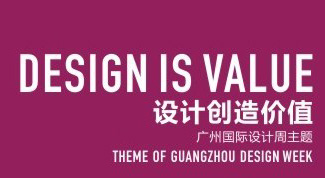 GUANGZHOU DESIGN WEEK 2011
 is a large international event that promotes innovation and design, and is approved by the Ministry of Commerce of the People's Republic of China, and co-sponsored by the Guangzhou Municipal People's Government and Chinese Industrial Design Association. Alongside the
Industrial Design Expo China
that promotes various design disciplines from Guangzhou, several design award events will take place during the design week to designate best practices in sustainable design (
Jinyang Prize
), locally-made design (
Kapok Prize
), environmental and interior design (
Jintang
and
Victory Prize
).
The Netherlands
is the 2011 guest of honor and will be showcased through a number of designed products and services. GUANGZHOU DESIGN WEEK is jointly endorsed and promoted worldwide by three international design organizations, which are
International Council of Societies of Industrial Design
(ICSID),
International Council of Graphic Design Associations
(ICOGRADA), and
International Federation of Interior Architects/Designers
(IFI). Since its foundation, Guangzhou Design Week has become one of the most influential international event of its kind for the Chinese design industry. Established in 2006, the annual event have accumulated total exhibition area of more than 120,000㎡. Over 1,500 noted design organizations and manufacturing companies from home and abroad have been to the Design Week, and it has attracted over 150,000 professional visitors around the world.
Source: Guangzhou Design Week