from - to
22 Sep 2011 - 27 Nov 2011
The Fourth Guangzhou Triennal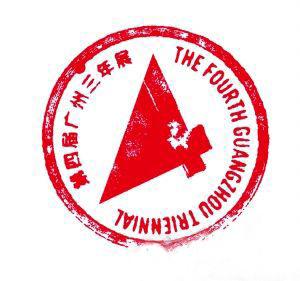 This year, the 4th Guangzhou Triennial is divided into three sessions including an Inauguration Exhibition, Project Exhibition and Theme Exhibition in accordance with the development of the reconstruction and expansion of Guangdong Museum of Art .
Inauguration Exhibition
Exhibition Theme:
 Meta-question——back to the museum itself
Exhibition Time:
 September 22, 2011 to November 27, 2011
Exhibition Venue:
 Guangdong Museum of Art (Yanyu Road 38 of Ersha Island in Yuexiu District, Guangzhou, Guangdong)
Curators:
 Luo Yiping, Yang Xiaoyan, Zhang Kexin, Zhang Yun
Nominators:
 Peter Noever(Austria), Jiang Jiehong(China), Ashish Rajadhyaksha (India), Pooja Sood(India).
Artist exhibited:
Chinese artists: Feng Feng, Group of Feng Feng( Including Deng Biwen, Feng Feng, Guo Qian, Liu Qingyuan, Yang Min, Yang Xiaoman, Yang Yifei), Yang Yong, Zheng Guogu, Zhang Lujiang, Zhang Xinmin, Qiu Zhijie, Sui Jianguo, Miu Xiaochun. Foreign artists: Aris Kalaizis(Greece), Ranbir Kaleka(India), Ram Katzir,荷兰)、(Holland), Mani Kaul(India), Jannis Kounellis(Italy), Jun Nguyen-Hatsushiba(Japan), Koen Vanmechelen(Belgium). Members of H-Box program: Cao Fei(China), Nikhil Chopra and & Munir Kabani(India), Cliff Evans (USA), Mark Lewis(Canada), Hwayeon Nam( Korea), Sara Ramo(Spain), Julika Rudelius(Germany), Wang Jianwei(China). Territory Movement(ASEAN and China——10+1 Art Strategic Exhibition ): Tun Win Aung& Wah Nu(Burma), Mark Salvatus( Philippines), , Andree Weschler(Singapore), Jeremy Hiah (Singapore), Michael Lee(Singapore), Kamin Lertchaiprasert(Thailand), Amrit Chusuwan(Thailand), Maitree Siriboon(Thailand), Pham Ngoc Duong(Vietnam), Richard Streitmatter-Tran (Vietnam), Heri Dono(Indonesia), Indieguerillas(Indonesia), Dyatmiko Bawono, The Santi Ariestyowantis.
Read full press release
Source: The Fourth Guangzhou Triennal