Forecast Forum 2018 presents shortlisted projects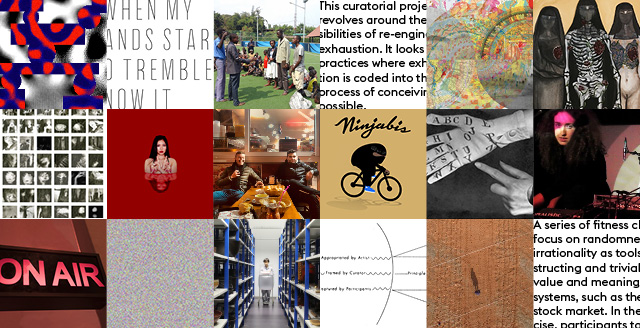 The Forecast Forum has taken place at the Haus der Kulturen der Welt in Berlin in May. A total of 18 projects were selected out of more than 390 applications from around the world. Forecast offers pioneers from anywhere in the world working in various disciplines the chance to work with accomplished mentors toward bringing their projects to fruition, and to present them to the public.
The six distinguished mentors of Forecast's third iteration each chose three projects that they will accompany in the upcoming months, culminating in a weekend of presentations that took place under the auspices of the Forecast Forum at the Haus der Kulturen der Welt from May 11–12, 2018.
At the end of the event, each mentor selects a single project that he or she will advise closely. The outcome of these collaborations will then be presented at the Forecast Festival at the HKW from October 12–13, 2018.
Read more about the shortlisted projects, led by applicants from Romania, Korea, Italy, Germany, Netherlands, Cyprus, Spain, India and the UK, among other countries.
Read more about Forecast - an international platform for knowledge transfer.
The Forecast open call was featured on culture360.ASEF.org last year