First official New Zealand - China film co-production approved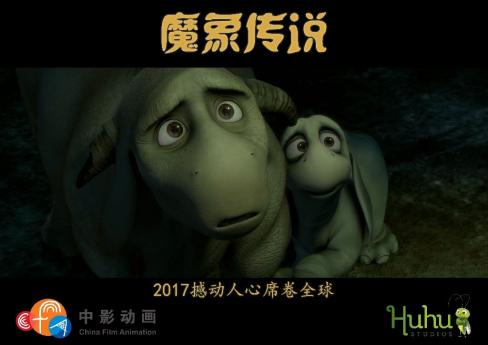 The
New Zealand Film Commission
(NZFC) and
China Film Co-Production Corporation
(CFCC) are delighted to announce the joint approval of 3D animated family film,
Beast of Burden
as the
first official feature film co-production
between the two countries.
A partnership between New Zealand's Huhu Studios (Huhu) and China Film Animation (CFA),
Beast of Burden
is the
first of 17 proposed feature film collaborations
between the two companies.
Written and directed by Kirby Atkins with Chinese co-writer Ge Jing, co-director Huang Jun and produced by Trevor Yaxley (Huhu) and Huang Jun (CFA),
Beast of Burden
is a heartfelt, tense, and exhilarating adventure set in both China and the USA and a must-see for the whole family.
Beast of Burden
is the story of a mythical beast named Mosley and his son Rue, who learn that only by standing up to our challenges, can we truly realise our potential and that risking a single step of bravery on an unknown path can lead to miracles.
The
New Zealand-China Film Co-production Agreement was signed in 2010
. The NZFC's dedicated China Co-production Development Fund was established in 2014 and Huhu was among the first to receive support.  Huhu participated in the NZFC's screen sector delegation to Guangzhou, Shanghai and Beijing in December 2014, shortly after the signing of the television co-production agreement.  Complementing development support, the NZFC also maintains a dedicated production fund for China-New Zealand official co-productions.
Read more
at New Zealand Film Commission