from - to
27 Oct 2016 - 29 Oct 2016
Finland | ANTI Contemporary Art Festival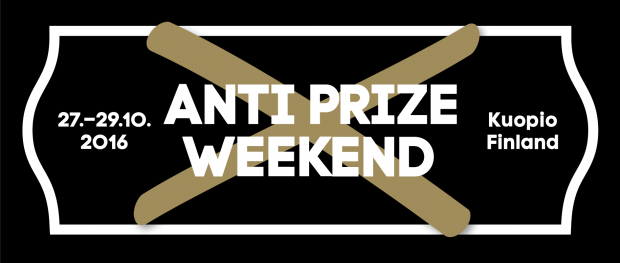 ANTI - Contemporary Art Festival presents a new event celebrating today's most explosive live artists! During the ANTI Prize Weekend 27-29 October, in Kuopio, Finland, we will award the world's only prize for live art and present a new commissioned work, Artefact by the last year's winner, Australian Willoh S. Weiland. The event will feature club programme, audience workshops, artist talks and a PechaKucha Night. Our Creative Europe project Future DiverCities will also be presented for the first time to public. Before the event, ANTI Festival hosts an experimental artist residency, as a part of the project, where four professionals in media, sonic, urban and community arts will work in Kuopio for a week. The results and non-results of the working period will be shared in different forms during the ANTI Prize Weekend.
ANTI FESTIVAL INTERNATIONAL PRIZE FOR LIVE ART
The world's only prize for live art will be awarded for the third time in Kuopio on Saturday 29th October. The Prize is 30,000 euros, with the winning artist receiving a cash prize of 15,000 euros and the same amount in the form of a production grant for bringing a new work to the ANTI Festival 2017.
WILLOH S. WEILAND (AU): ARTEFACT: 
The 2015 winner of ANTI Prize will return to Kuopio with a new site-specific work, Artefact that will premiere on Friday 28th October. Artefact is a free concert in the heart of Technopolis, Kuopio. It is a funeral for technology that has fallen into obsolescence.