from - to
27 Oct 2020 - 01 Nov 2020
Finland | ANTI Festival 2020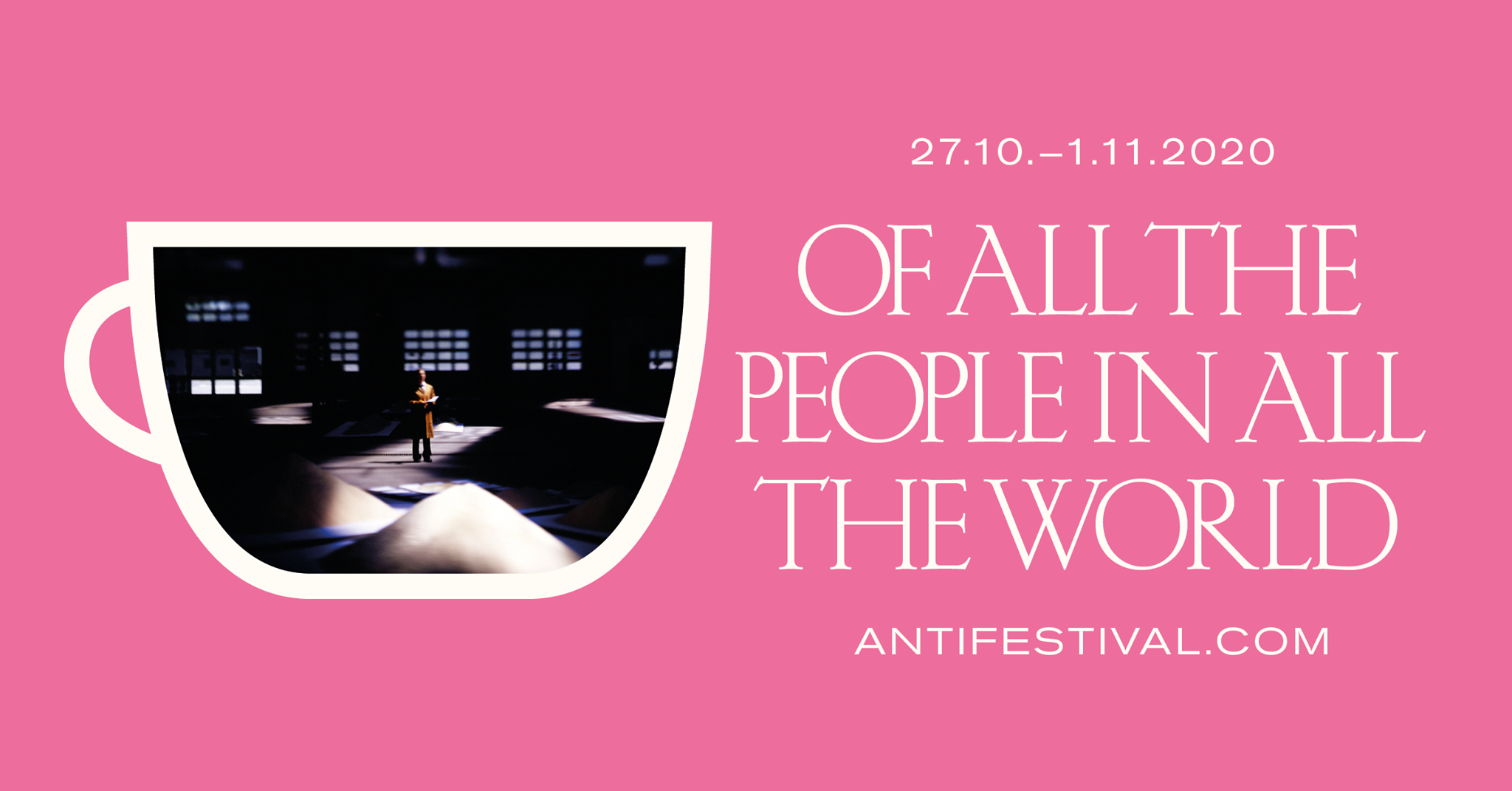 ANTI Festival takes place in Kuopio, Finland 27 October - 1 November 2020. Participation, dialogue and exchange: ANTI works with innovative artists on projects that explore and explode urban space. The 19th edition of ANTI Festival celebrates Kuopio's winning nomination as the European Region of Gastronomy 2020-2021
"Let's do the thing that has been so difficult to do this year, let's gather together. Let's do that in acknowledgement that many around the world cannot, that we are fortunate that we can and that we'll value the experience anew as we've learnt in so many other parts of lives to not take simple pleasures for granted. Not that ANTI Festival is a simple pleasure, it's a complicated, intense, rich, and aromatic pleasure for those that prefer a taste of something strikingly unusual,"
Statement from: Artistic Directors Johanna Tuukkanen and Gregg Whelan
The 2020 festival has been designed to take into account everything needed for us all to be safe. Please find instructions for a safe festival experience here.
The ANTI Festival International Prize for Live Art will be presented - take a look at the four shortlisted artists.
The nominees for the 2020 ANTI Festival International Prize for Live are: Geumhyung Jeong (South Korea), W A U H A U S (Finland), Ingri Fiksdal (Norway) and Brian Fuata (Australia).
This year's ANTI Festival marks the 2nd edition of Shortlist LIVE! and the nominees' performances are presented through a mix of live, digital and remote showings during the festival taking place in Kuopio, Finland between 27th October and 1st November 2020.