from - to
10 Nov 2021 - 12 Nov 2021
Europeana 2021 conference | Recover, Rebuild, Grow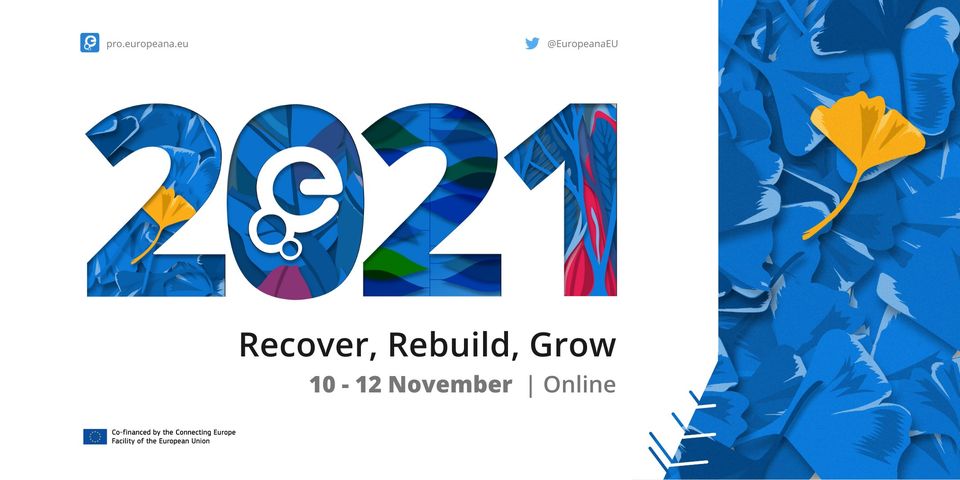 Europeana 2021 conference takes place online 10-12 November on the theme: Recover, Rebuild, Grow.
As the cultural heritage sector looks to recover, rebuild and grow in post-pandemic times, Europeana 2021 aims to raise voices from across the sector to empower digital transformation and explore the role digital cultural heritage plays in supporting a sustainable, responsible and inspiring cultural heritage sector for today and tomorrow.
Taking place from 10 - 12 November, the conference will cover themes key to the future of digital cultural heritage - and our world as a whole: digital public sphere and data spaces, participation, diversity and inclusion, collaboration, climate action and more, as we equip participants with new knowledge, skills and connections.
Registrations are now open for the @Europeana annual conference, so make sure to book your spot. Learn and discuss all things #DigitalCulturalHeritage, listen to inspiring keynotes, learn new skills and connect with other professionals in the sector.
Europeana works with thousands of European archives, libraries and museums to share cultural heritage for enjoyment, education and research. Europeana empowers the cultural heritage sector in its digital transformation. We develop expertise, tools and policies to embrace digital change and encourage partnerships that foster innovation.