Estonian Film Institute Announces Partnership with European and Asian Countries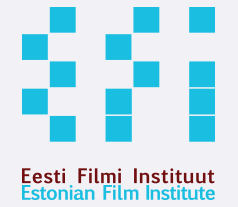 The 
Estonian Film Institute
 has announced funding to the tune of €262,000 for four feature film projects from its
International Minority Co-Production Fund
. This fund was devised to support Estonian production companies who participate in
international projects as minority co-producers
. The aim of the fund is to broaden the perspectives of the domestic film industry while also allowing the Estonian economy to benefit from approximately €1 million annually from foreign resources.
The largest sum - €200,000 - was earmarked for the Finnish-Estonian-German co-production
THE FENCER
. Piret Tibbo-Hudgins, head of production at the Estonian Film Institute, said:
"From our side, it is a unique opportunity, as one of the top Finnish directors, Klaus Härö, is producing an all-Estonian story. The film is going to be in the Estonian language, with local actors [the lead will played by Märt Avandi, who some may remember as the co-host of the European Film Awards when it was held in Tallinn in 2010], and will be shot fully in Estonia. The overall budget of the project is €1.9 million, and there will be €430,000 worth of foreign investments that will be spent in Estonia in addition to the endowments from the EFI."
Other projects receiving funding are the Lithuanian-Latvian-Estonian-French co-production
SENECA'S DAY
, the very first South Korea-Estonian co-production
THE PAINTER
and the French-Estonian project
SAAREMAA
, which has received development support.