from - to
07 Sep 2018 - 07 Sep 2018
Delft | Postcards from the Wat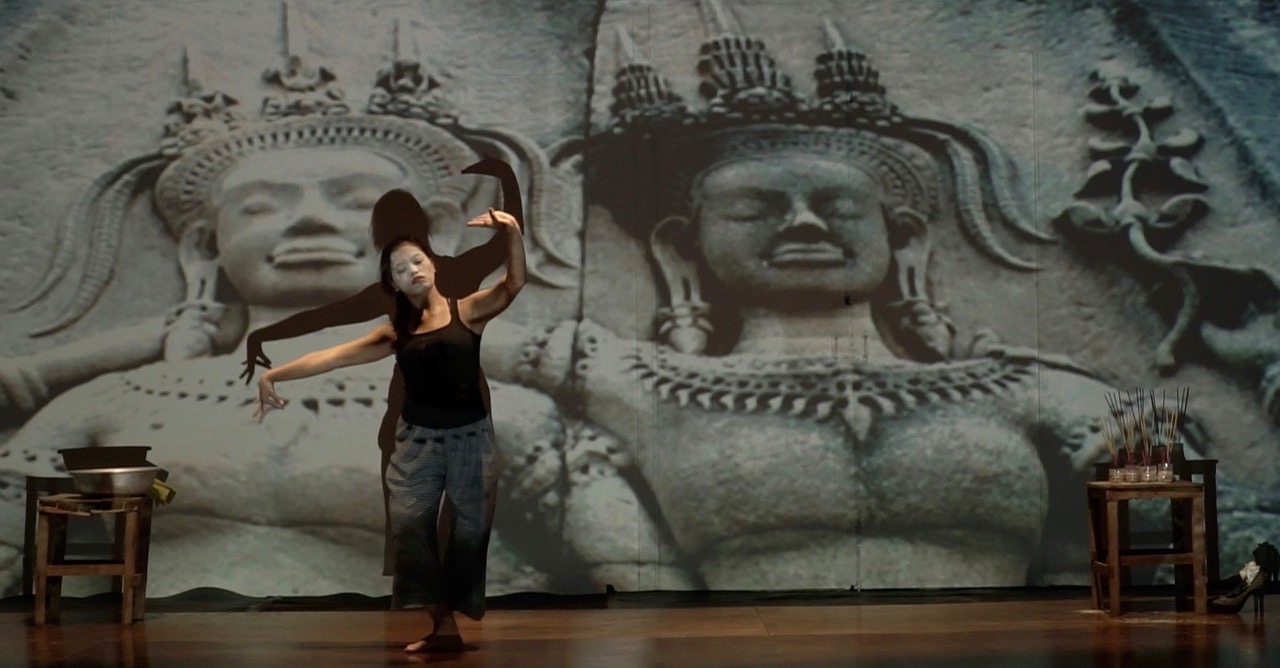 New Cambodian Artists' dancer Khun Sreynoch presents a solo piece 'Postcards from the Wat' at the Rietveld Theater in Delft, Netherlands on 7th September, a premiere for the NCA company in Europe.
The Dutch theater maker Bob Ruijzendaal has worked in Siem Reap Cambodia for the past 5 years, with a group of very talented young dancers.
This resulted in New Cambodian Artists (NCA), the only modern dance company in Cambodia. Their motto: Female empowerment through dance. Khun Sreynoch is one of the dancers of NCA.
Khun is in the Netherlands throughout the month of September to see as many dance performances as possible - she never saw live modern dance workshops, meeting people from the dance world and finding support for her company.
Together with Bob she made a solo, loosely based on her own life. As a girl she sold, to pay the primary school, postcards at Angkor Wat. Now she is a leading artist in her country and she studies at the University.
In her solo Postcards from the Wat, she has become her own postcard to Europe. Postcards can only be seen once in the Netherlands, a unique opportunity to experience new developments in Cambodian culture up close.
The Rietveld Theater, Maanvis Producties and Linda Produce supports NCA. All proceeds of the performance directly benefit the dancers and the company New Cambodian Artists.