from - to
16 Jun 2022 - 26 Jun 2022
culture360 Media Partnership | Overlapping Kassel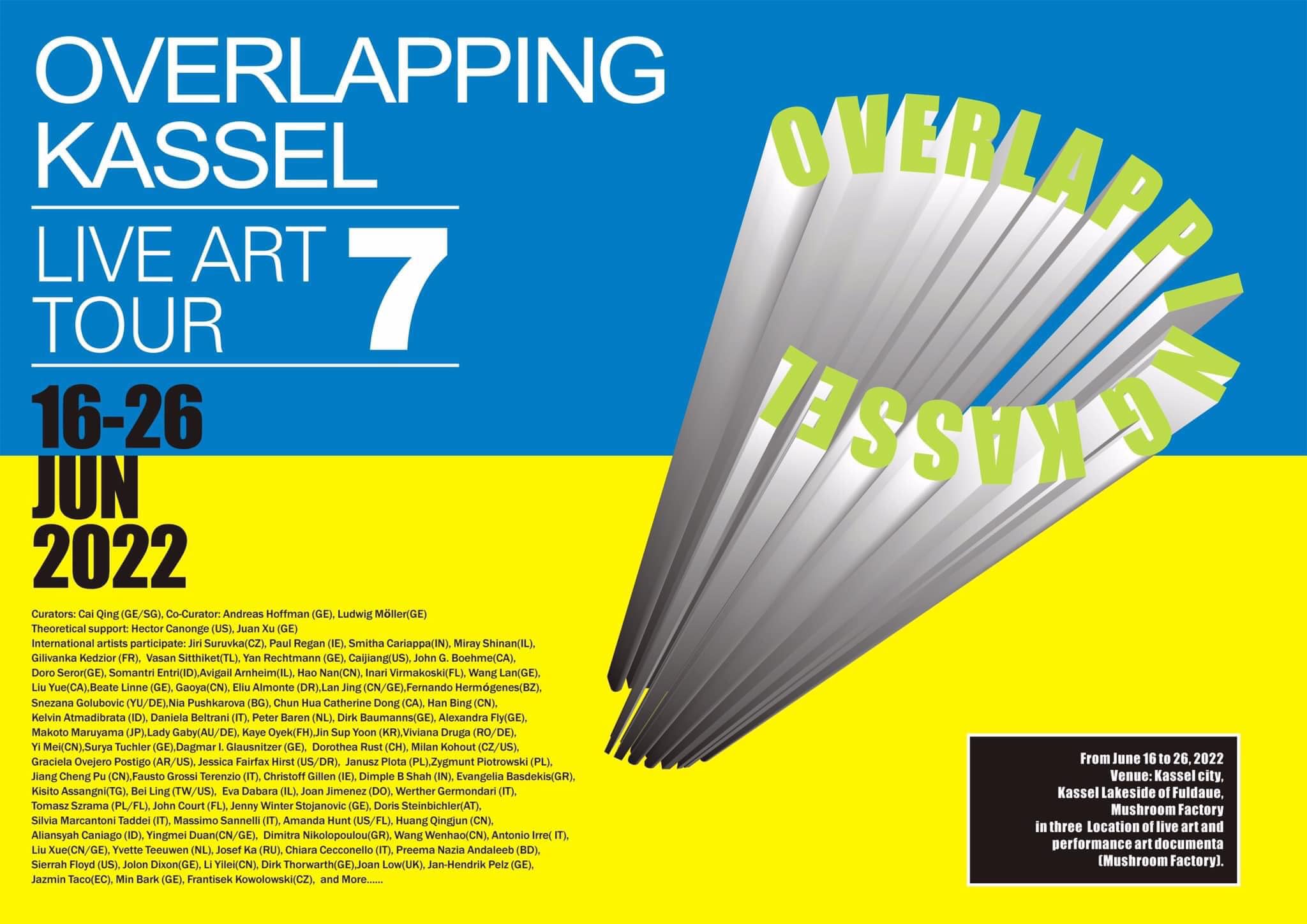 Held in Kassel, Germany from 16 to 26 June 2022, Overlapping Kassel is a performance art festival commemorating the 100th anniversary of the birth of German performance art master Joseph Beuys. Some of the themes that the festival focuses on include: body awareness and expression, public interaction, sound art and cross-border culture and technology.
The ten-day performance art festival will consist of live art performances, lectures, discussions, workshops and artist talks. The exhibition overlaps with Documenta Kassel 15 for nine days, with Overlapping Kassel taking place in locations such as, the city center of Kassel, on the banks of the Fuldaue river, a residence area (Fuldaaue 9, 34123 Kassel and the adjacent area), in the Mushroom Factory in Waldeck (In d. Bach 3, 34513 waldeck), and the Moving School, Kassel.
Curated by independent artist, Cai Qing, the festival will involve various performing artists from all around the world including Antonio Irre, Preema Nazia Andaleeb, Surya Tuchle, Willem Wilhelmus and more.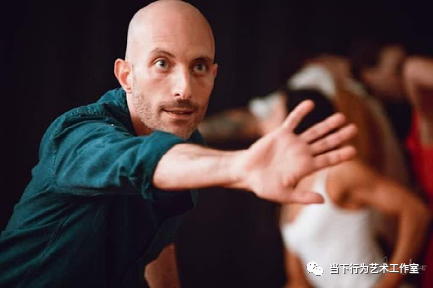 Antonio Irre is an Italian artist, independent researcher and cultural designer, creatively inclined with specific training on Third Theatre (>10 years of experience) and on Interactive Media (Master, Universitat Pompeu Fabra, Barcelona). MsC in Pharmaceutical Chemistry, MA in Bioethics. He is currently exploring the borders between Third Theatre and Performance Art, through site-specific and audience-specific performances and Relational Art. He is also developing fine arts works, mostly but not only in collaboration with other visual artists. He is author of poems, short stories, theatre plays. His current research focus is a project between Art and Science about human-plant communication.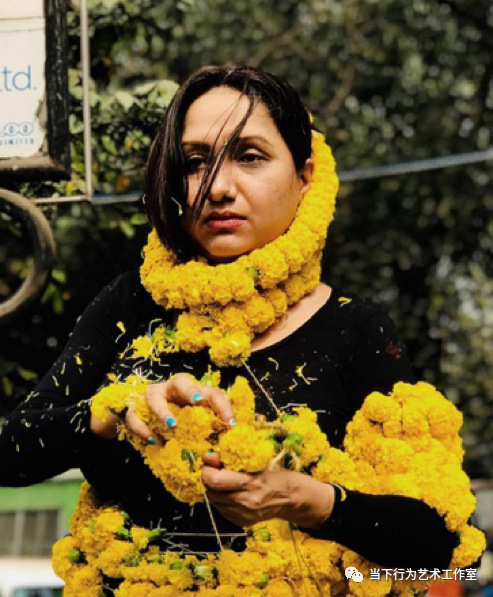 Preema Nazia Andaleeb uses her body as a vehicle allowed the world to explore the possibilities of sense and sensibility. Her works carry boldness, courage and audacity, to break the stereo typical way of thinking. She has inspired a whole generation of young women (artists and non-artists) to explore their femininity, sexuality, spirituality, humanity; therefore limitless possibility. Her performance deals with rituals, collaboration, intersection, intimacy and attachments.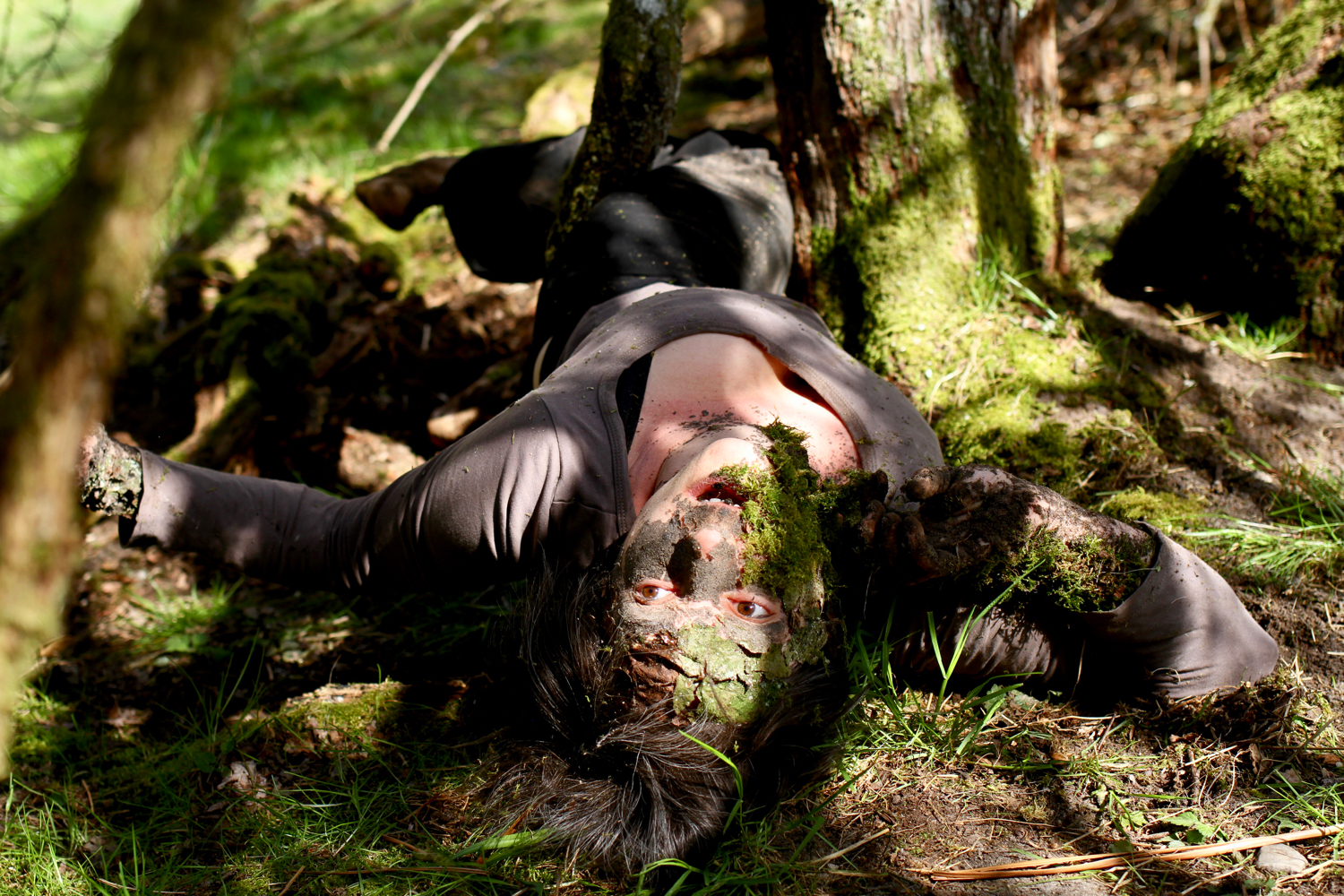 Surya Tuchler (*1980/Germany) is a performance artist living in Hamburg/Germany. She studied fine arts and performing arts at the Braunschweig University of Art in Germany, where she received a post-graduate degree in fine arts ("Meisterschulerin") in 2010. Her live performances and video performances were shown at various festivals and exhibitions in Germany and abroad (e.g. Brazil, Denmark, England, Finland, Israel, Italy, Mexico, Northern Ireland, Poland and Spain).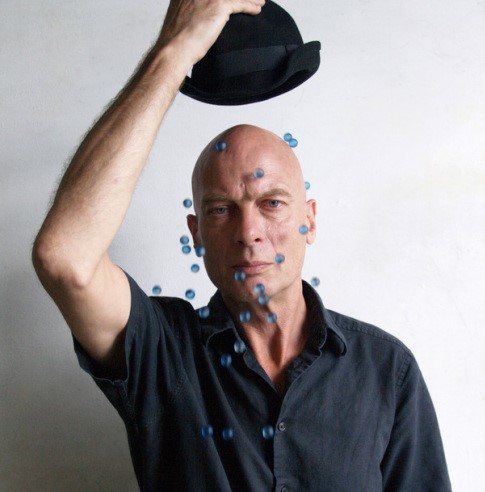 Willem Wilhelmus is an internationally active performance artist and curator who lives in Finland and was born in the Netherlands. He has worked with themes of cultural encounters and transcultural identities eg. in projects like the Fake Finn Festival, New Art Contact and Mother's Tongue.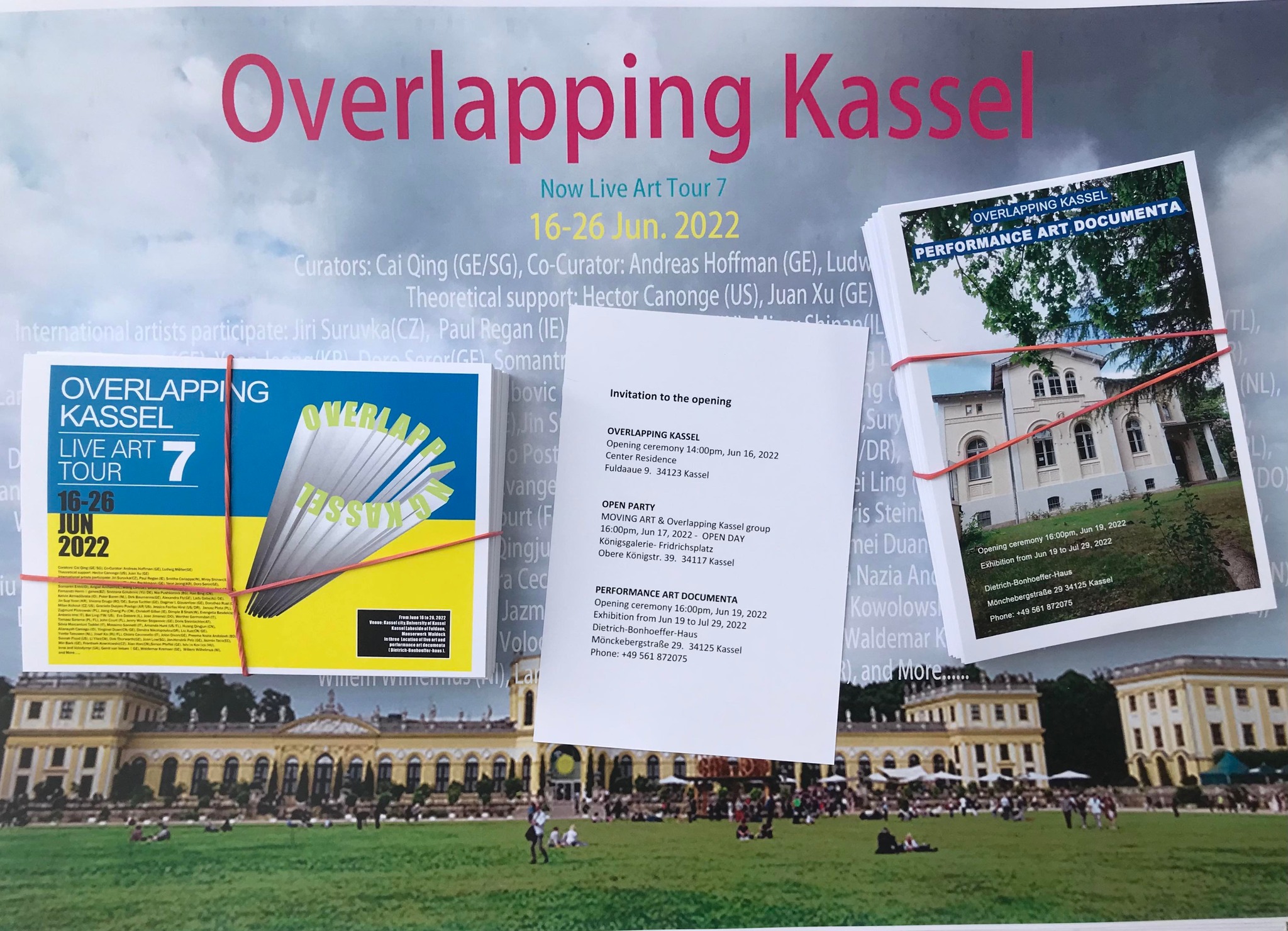 For more information regarding the festival, follow Overlapping Kassel on Facebook.
---
ASEF culture360 is delighted to be the Media Partner of Overlapping Kassel. For more updates on culture360 Media Partnerships events follow us on Instagram.