Cultural support measures in Luxembourg, Cyprus, Malta | sector surveys in Finland, Sweden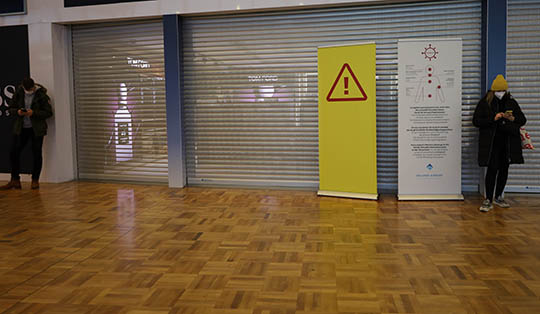 As reported by IFACCA, many countries in Europe and elsewhere are announcing special cultural support programmes to help build resilience in the arts and culture sector in the phased recovery from the COVID-19 pandemic. Here is a snapshot of measures introduced recently in Luxembourg, Cyprus and Malta, as well as news from Finland and Sweden on the impacts on the arts sector.
Malta: Minister for the National Heritage, the Arts and Local Government José Herrera announced that Arts Council Malta has launched a special support scheme as part of a €6 million direct investment in the local cultural and creative sectors. The €1.3 million programme support scheme aimed at restarting the local arts sector.
Luxembourg: On January 7, 2021, the Minister of Culture, Sam Tanson took stock of the reopening of cultural institutions and new measures targeting the cultural sector, as provided for by the bill amending the amended law of July 17, 2020 introducing a series of measures to combat the COVID-19 pandemic.
And, in order to help support the professional career of artists, authors and cultural workers and to promote the revival of artistic activity, the Ministry of Culture is offering a new "artist residency at home" system. Grants of up to €10,000 are offered for artists in Luxembourg to develop research, documentation projects, search for new project partners and networks, start new art projects or finalise those in process, produce, market and distribute their artworks, among other activities.
Cyprus: The Cultural Services of the Ministry of Education, Culture, Sports and Youth announce the start of the application process for the extraordinary concession financial aid (lump sum) amounting to € 1,500 to beneficiaries from across the spectrum of Arts and Culture in the context of measures to address the coronavirus pandemic.
In Finland, preliminary data from the Arts and Culture Barometer (a large scale national survey) reveal:
the effects of the corona pandemic on the arts and culture field are significant, in some places destructive. As many as 76% of the artists responded that the corona had influenced their work. Most of the effects have been negative.
Many of the artists have considered a career change. Of the artists in the circus, stage and dance industries who have been particularly hard hit by the corona situation, 22-32% have at least considered changing professions.
Young people, i.e. those under the age of 34 and freelancers, also stand out among those who have considered changing professions. Women responded somewhat more often than men to the fact that the corona situation affected their artistic work.
And according to Musikcentrum Riks, one in three musicians in Sweden plans to leave due to the corona situation in the field.