Cultural and Creative Cities Monitor 2019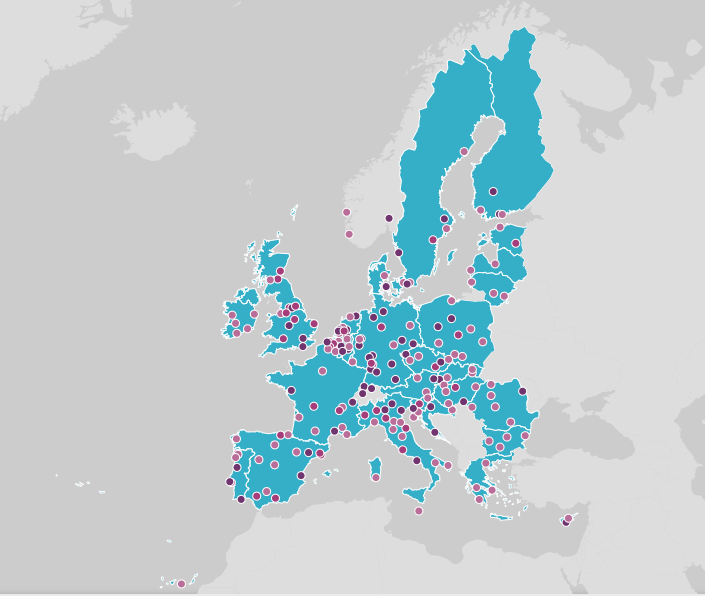 The European Commission has released the second edition of its Cultural and Creative Cities Monitor, a tool designed to benchmark and boost the creative and cultural potential of European cities, which is vital to driving economic growth and social cohesion.
After the success of the first edition in 2017, the 2019 release presents an updated portrait of Europe's cultural and creative richness in an extended sample of 190 cities in 30 countries, including Norway and Switzerland.
The Cultural and Creative Cities Monitor is designed to help national, regional and municipal policy makers identify local strengths and opportunities and benchmark their cities against similar urban centres using both quantitative and qualitative data. The Cultural and Creative Cities Monitor is thus an instrument to promote mutual exchange and learning between cities. For researchers, the pool of comparable data is expected to generate new questions and insights into the role of culture and creativity in cities' social and economic well being.
This second edition of the Cultural and Creative Cities Monitor covers 190 cities in 30 European countries (the EU-28 with Norway and Switzerland), 20 more than 2017 edition, namely:
98 cities which have been or will be European Capitals of Culture (ECoCs) up to 2019, or which have been shortlisted to become an ECoC up to 2023;
59 UNESCO Creative Cities (including the most recent winners in 2015) - excluding overlap with the ECoC;
33 cities hosting at least two regular international cultural festivals running until at least 2015.
The Monitor was created by the Joint Research Centre, the Commission's science and knowledge service, and is accompanied by a revamped online tool which enables cities to add their own data for more in-depth coverage and bench marking.
In a commentary on the Cultural and Creative Cities Monitor, the acknowledged writer, community artist and analyst of participatory art practices, François Matarasso, regrets the use of only institutional indicators which fail to show the full cultural vibrancy picture of community arts participation. Read The invisible Participants