Creating new bridges in the creative industries | Kazakhstan & Singapore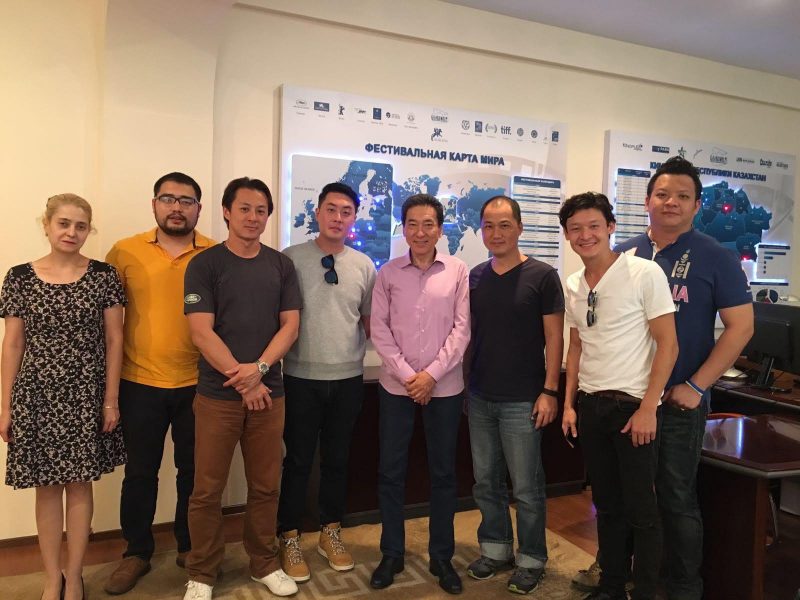 [caption id="attachment_60475" align="aligncenter" width="620"]
The Singapore delegation in Almaty, Kazakhstan[/caption]
Upon the initiative of the Embassy of the Republic of Kazakhstan in Singapore, a delegation of Singapore's leading companies from the creative and entertainment industry, including representatives of Aurora Media Holdings,
Southeast Asian Audio-Visual Association (SAAVA)
, Silver Media Group, Kong's International Pte Ltd and That's Pte Ltd visited Almaty, the largest city of Kazakhstan, last week.
SAAVA and Aurora Media Holdings will be providing
expertise to help develop the film and media investment industry in Kazakhstan
, including establishing a
new private global media fund in Kazakhstan
and the management of media investment portfolios with JSC "Kazakhfilm" Studio, the leading production company in Kazakhstan.
Upon completion of the trip, the delegation from Singapore has initiated the formation of the KZSG Bridge Pte Ltd, an alliance of selected companies and industries from Kazakhstan and Singapore.
It is planned that all agreements achieved between the sides will be inked on the sidelines of the Kazakhstan-Singapore Business Forum to be organized by the Kazakhstan Embassy in Singapore in November 2016, when a delegation of business leaders from Kazakhstan will be traveling to Singapore to showcase the best of the country's products and services, as well as exploring trade and cultural exchanges.
SAAVA is one of the project partners of 
SAFF Forum -
a forum for producers to promote co-production of films between Asia and Europe - one of the
3 selected projects of 2016
ASEF Creative Networks
programme. SAFF Forum will take place on 7 to 9 December 2016 in Singapore.
For more details:
http://saava.org/