TIES THAT BIND announces producer selections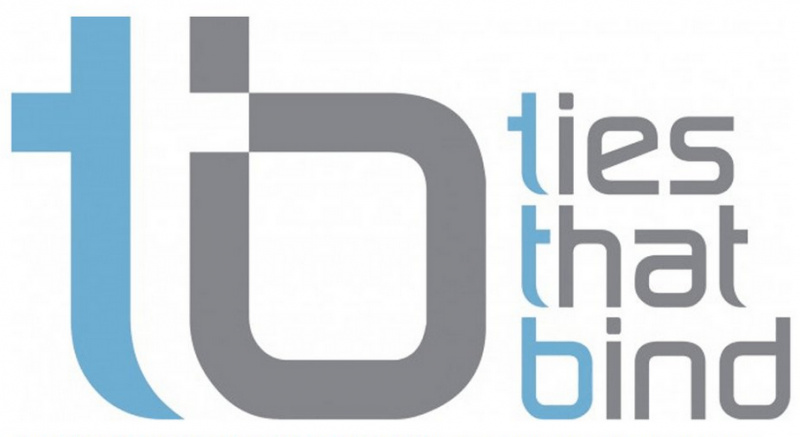 TIES THAT BIND
 is an innovative programme designed to assist film producers from Asia and Europe with potential European-Asian co-production projects. For 2015, a total of 15 producers
have been selected
and the 7th edition has a new cooperation with the Southeast Asian Audio-Visual Association (SAAVA).
In 2015, out of 65 applications from Europe and Asia, 10 producers with their feature films in development have been selected to participate along with 5 other European professionals interested in working with Asia.
As a novelty this year, 
TIES THAT BIND launches its 7th edition in cooperation with the Southeast Asian Audio-Visual Association (SAAVA)
, a non-profit association that seeks to unify media producers in the region. The association's mission is to advance creative development across the region, promote Southeast Asian audiovisual content and capabilities internationally, as well as stimulate business collaborations between its members.
Justin Deimen
, Co-Founder and Director of the Southeast Asian Audio-Visual Association (SAAVA) says of the collaboration: "
Having been through the programme last year, I know how relevant and beneficial the producing workshops can be on both a professional and a personal level. SAAVA is proud to partner with Ties That Bind, and we look forward to bringing this unique cross-cultural platform to Singapore in order to foster more co-productions within the Southeast Asian region
."
Kristina Trapp
, EAVE's CEO says: "
We are thrilled to work together with SAAVA and are convinced that their expertise and network will be a great asset to the programme. This partnership builds on the successful cooperation with the Busan International Film Festival to whom we express our gratitude and whose management team and programmers we strongly support in their struggle for freedom of expression and independence
."
Ties That Bind will partner SAAVA in its inaugural edition of the 
Southeast Asian Film Financing  Forum (SAFF)
, a project market held alongside the
Singapore Media Festival
2015 (Nov 26 – Dec 6) matching the best Southeast Asian projects and filmmakers with financiers, festivals, and co-producers from around the world while being the regional touchstone for media investment and industry trends.
The first Ties That Bind workshop took place in 
Udine
 (Italy) from 
April 28 – May 2, 2015
 within the framework of the 
Udine Far East Film Festival 
(April 23  - May 2, 2015). The second workshop will be organized in Singapore during the Southeast Asian Film Financing Forum.
The programme will bring together 15 producers and other professionals from Europe and Asia to work on feature film projects in development. They will be working together throughout the year with leading experts from both continents on script development, pitching, co-production, financing, legal aspects, marketing, distribution and sales, and will meet with decision makers during both sessions.
The selected 
participants
 for 
TIES THAT BIND 2015
 are:


Aiess Alonso, Quantum Films, Philippines; Project: A Wrong Season, director: Carlo Francisco Manatad


Muhammad Bahir, Wayang Works, Malaysia; Project: Motif, director: Nadiah Hamzah


Gilles Chanial, Les Films Fauves, Luxembourg; Project: Dobari, director: TBC


Iwana Chronis, International Film Festival Rotterdam – Hubert Bals Fund, The Netherlands


Christopher Granier-Deferre, Poisson Rouge Pictures, United Kingdom; Project: Fox Spirit, director: Maja Bodenstein


Kasia Karwan, Premium Films, Poland/France


Eun-Zi Kim, DCM World, Germany


Donsaron Kovitvanitcha, 185º Equator, Thailand; Project: Arnold is a Model Student, director: Sorayos Prapapan


Jen Nee Lim, Pilgrim Pictures, Singapore; Project: For Adults Only, director: Leon Cheo


Kyoko Miyake, Brakeless, Japan/United Kingdom; Project: The Promise, director: Kyoko Miyake


Freddy Olsson, Göteborg Film Festival / Bokomotiv, Sweden


Niko Post, Line Up Entertainment, The Netherlands;  Project: Bangkok Detour, director: Martijn Heijne


Florian Caspar Richter, Propeller Film, Germany; Project: Junana, director: Chantal Bertalanffy


Elli Toivoniemi, Tuffi Films, Finland; Project: Wife, director: Selma Vilhunen


Jérémy Zelnik, Arcs 1950 Coproduction Village / Paris Coproduction Village / Dibona Films, France


The selected participants will work together under the guidance of
 top industry professionals
 from both continents.


Christophe Bruncher, Ici et Là Productions, France


Gin Kai Chan, Silver Media Group, Singapore


Clare Downs, Script Consultant, United Kingdom


Roger Garcia, Hong Kong International Film Festival, Hong Kong


Shanty Harmayn, Salto Films, Indonesia


Elise Jalladeau, Charivari Films, France


Sibylle Kurz, Pitching and Communication Skills, Germany


Álvaro Vega, DobleSentido, Spain


In addition, the participants will meet prominent industry guests during the 
networking coffee breaks
 throughout the week, such as:


Paolo Bertolin, Venice International Film Festival, La Biennale di Venezia - Settore Cinema, Italy


Vincenzo Bugno, World Cinema Fund, Germany


Nam Dongchul, Busan International Film Festival, Korea


Jongsuk Thomas Nam, Buchon International Fantastic Film Festival (BiFan), Korea


Nathalie Streiff, Institut Français, France


Adam Torel, Third Window Films, United Kingdom/Japan


Marie-Pierre Vallé, Wild Bunch, France


TIES THAT BIND
is organised by the 
Friuli Venezia Giulia Audiovisual Fund, EAVE, Udine Far East Film Festival and Southeast Asian Audio-Visual Association (SAAVA)
, in partnership with Festival Scope. THIES TIES BIND is supported by the 
Creative Europe - MEDIA sub-programme of the European Union
.