from - to
26 May 2010 - 29 May 2010
ConversAsians: Singapore spotlights Asian artists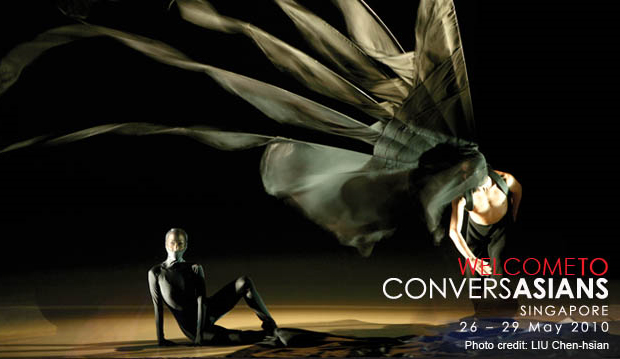 ConversAsians
is a programme of events at The Esplanade, Singapore 26-29 May which features significant Asian artists, performances, interviews and in dialogue.  A visual arts symposium and masterclasses are offered.
ConversAsians
spotlights Asian artists known for their innovative work and distinctive styles, engaging with them in a new and meaningful way. This unique event provides opportunities to get to know them as artists and individuals, listen to their personal perspectives on art and life, and gain an appreciation of their fascinating creative journeys.
Expect illuminating insights on the vibrant Asian performing arts scene in artist interviews conducted by thought leaders
Experience the artistry of creation in works-in-progress, performance excerpts and full-length performances
Engage in meaningful dialogues with the creators themselves as well as other arts professionals in discussion sessions.
If you are a producer, presenter, artist or part of an arts organisation with a keen interest in the development of the arts in Asia that is changing rapidly with the world, join us for an invigorating time with industry peers as we get to the heart of the arts.