27 Jun 2019 - 29 Jun 2019
Conference and Meeting: Japanese Art and Crafts in Central and Eastern Europe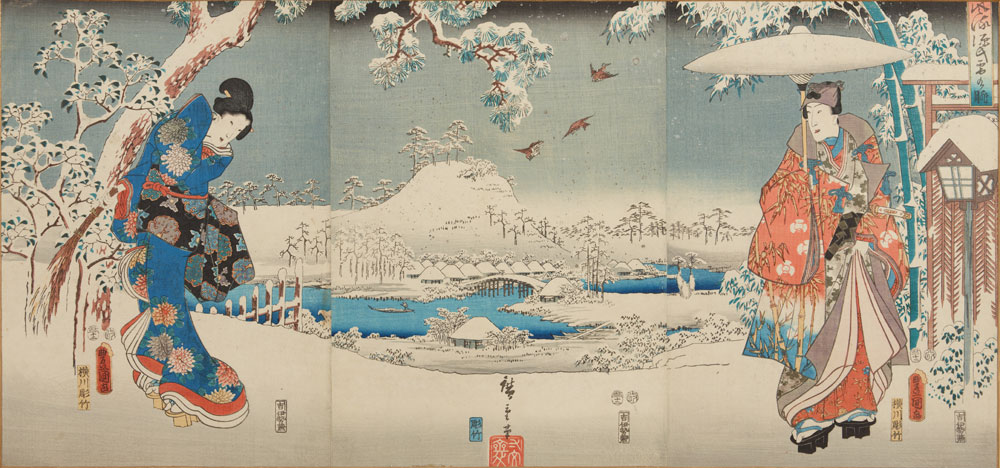 Marking the 100th anniversary of the establishment of diplomatic contacts between Poland and Japan in 1919, an
international conference and meeting
will be held at the
National Museum in Krakow
, an ASEMUS member, on 27-29 June 2019. Entitled "Collections - Encounters - Inspirations. Reception of Japanese art and crafts in Central and Eastern Europe before the establishment of diplomatic contacts between Poland and Japan in 1919", the event aims to
promote cooperation
among universities, museums, associations, collectors and artists specialising in
Japanese art and culture in Central and Eastern Europe
. To this end, an additional meeting will explore the
setting-up of a network for international cooperation
among scholars and other key stakeholders. A
call for papers
is currently open, inviting contributions to take part in the conference
until 30 April
.
Background
After a long period of non-existence, Poland reappeared on political maps of the world in 1918 and began to establish diplomatic relations with many countries, including Japan in 1919.
Poland became Japan's active partner in Central and Eastern Europe
by making its contribution to the development of cultural relations with this country in the region that are ongoing to this day. These were not entirely new activities, however, as before 1919 the inhabitants of Polish territories participated in cultural exchange in various fields (including art) by actively cooperating with collectors and artists from Europe and beyond, some examples being
the creation of the collections of Japanese art and crafts, and exchange of art-related experiences and ideas within Europe
. Such collections not only helped to circulate the knowledge about Japan throughout Europe, but also inspired European artists in the process of creating their own works of art. In this context, the conference commemorates the 100th anniversary of Poland's diplomatic relations with Japan. The primary objective of this project is to promote the inter-sector cooperation between universities, museums, associations, collectors and artists specialising in Japanese art and culture. Furthermore, the project aims to create a network for international cooperation among scholars exploring encounters between Japan and Central and Eastern Europe (from their first encounters until now), including
collections of Japanese arts and crafts, the role of collectors and the reception of Japanese arts and crafts in Central and Eastern European countries
.
Organisers
The Conference and the Meeting are organised by the
Institute of Intercultural Studies of the Jagiellonian University in Krakow
, the
National Museum in Krakow
and the
Polish Institute of World Art Studies
in Krakow and Warsaw. The venue of the meeting will be the National Museum in Krakow – the Feliks Jasieński Szołayski House, and the conference will be held in the Main Building (Gmach Główny) of the National Museum in Krakow, which hosts the famous portrait, "Lady with an Ermine" by Leonardo da Vinci. The Krakow Old Town, part of the former capital of Poland, was one of the first Polish sites added to the UNESCO World Heritage List.
Participation and further information
A
call for papers is open until 30 April
, and
registration
is possible
until 31 May
. For additional information, please refer to this
project presentation
and visit
https://en.uj.edu.pl/events-calendar/-/journal_content/56_INSTANCE_W9PnfTJce6oq/81541894/142258229
Pictured above: Utagawa Hiroshige, "Scene in Snow", from the series "A Fashionable Genji", 1853, Feliks Jasienski's collection.