Blast Theory awarded 2016 Nam June Paik Art Center Prize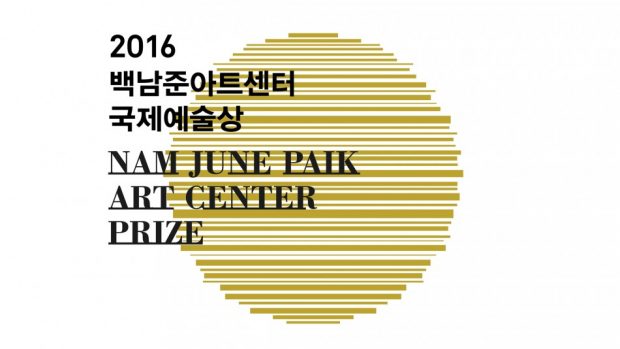 Blast Theory are honoured to be awarded the
2016 Nam June Paik Art Center Prize
. The UK interactive media artists' group has been awarded the prestigious international prize from Korea in recognition of its exploration of new boundaries in art.
As the winner Blast Theory
is awarded 50,000 US Dollars, and will hold a solo exhibition at the Nam June Paik Art Center during the second half of 2017. Artists Matt Adams, Ju Row Farr and Nick Tandavanitj will attend the Prize Ceremony in Korea in February 2017, which will be celebrated with the governor of Gyeonggi-do.
Ju Row Farr said, "it feels fantastic to win this award for all the work we have made over the last twenty five years. It is an honour to be recognised in relation to Nam June Paik, whose pioneering work set the stage for much of the art work with technology which has followed and we accept this prize in the sure knowledge that we would not have made this work without so many fantastic people who have supported us and helped us along the way."
The head of this year's Selection Committee, Soh Yeong Roh, has remarked, "Blast Theory stands out in their wide-ranging usage of various media such as theater, internet, film, on-offline games, and recently, the field of data science. Since the mid 1990's, the group followed the trajectory of the development of the media, with their acute and in-depth psychological analyses. I would call them the most contemporary media-poet of this age. Blast Theory puts emphasis on narrative itself rather than digging into the properties of the media. Those narratives are ordinary yet extremely British. They creatively engage old stories related to the ego, memory, and relationships with up-to-date media. I appreciate their commitment as well as their artistic spirit that they have shown for the last twenty years."
Blast Theory was selected as the winner from nine candidates put forward by the Nominating Committee and chosen by the Selection Committee, whose members were:
Nominating Committee:


Catherine Wood (Senior Curator, International Art (Performance), Tate Modern, U.K.)


Fumihiko Sumitomo (Director, Arts Maebashi, Associate Professor, Tokyo University of Arts, Japan)


Rudolf Frieling (Curator of Media Arts, San Francisco Museum of Modern Art, U.S.A.)


Young June Lee (Professor, Dept. of Intermedia Art, Kaywon University of Art and Design, Korea)


Kyunghwa Ahn (Chief Curator, Nam June Paik Art Center, Korea)


Selection Committee:


Bartomeu Marí (Director, National Museum of Modern and Contemporary Art, Korea)


Jeffrey Shaw (Chair Professor of Media art, School of Creative Media, City University of Hong Kong)


Nicolas de Oliveira (Director of Research and Curatorial Projects – Montabonel & Partners, U.K.)


Soh Yeong Roh (Director, Art Center Nabi, Korea)


Jinsuk Suh (Director, Nam June Paik Art Center, Korea)


The Nam June Paik Art Center Prize was established in 2009
. Since its inception, the Prize has been awarded to artists and theorists whose works are very much in tune with Paik's work amalgamating art and technology, pursuing new ways of communication, interacting with audiences, and fusing and conflating music, performance and visual art. The first Prize was awarded in 2009 to four artists, Seung-Taek Lee, Eun-Me Ahn, Ceal Floyer, and Robert Adrian X; philosopher and sociologist Bruno Latour won the 2010 Prize; the 2012 Prize went to artist Doug Aitken; and the winner of the 2014 Prize was Haroon Mirza.